Working cooperatively with the Town of Hanna, CFSA offers information and support to Foster Care, Child Protection Services and Family Violence Protection and ensures that children and families have reasonable access to quality services. Drumheller District Office 403-823-1767.
The Town of Hanna is a proud ChooseWell participant. As part of the Government of Alberta's Healthy U campaign, Communities ChooseWell is an energizing healthy eating and active living initiative supported by Alberta Health and Wellness and managed by the Alberta Recreation and Parks Association. The goal of Communities ChooseWell is to recognize and empower Alberta communities to offer innovative programming, promotion, participation, and community partnerships towards achieving a healthier Alberta.
The Hanna Family and Marriage Program offers relationship and family counselling through Brittany Owens Counselling services.
The program is made possible through the leadership of Hanna Agricultural Society and Hanna Family and Community Support Services (FCSS) and supported by the Family Resource Worker Program. Additional contributors have included Special Areas, Hanna Learning Centre and local service groups. Subsidies are available for those who meet eligibility requirements. Eligibility will be determined by your income, and will be assessed by the counsellor.
You do NOT have to be having marital difficulties, maybe you are experiencing difficulty communicating with your family or extended family. Marriage and Family Therapy can be very broad.
You do NOT have to be referred through a doctor or a mental health professional. 
Brittany has a Master's Degree in Counselling Psychology, and is a Registered Provisional Psychologist. Brittany feels passionate about bringing counselling services to individuals, couples, and families in rural areas who may not otherwise be able to access therapy. Working from an integrated therapeutic approach stemming from Attachment Theory, Brittany employs methods including mindfulness, cognitive behavioural therapy, and solutions-focused therapy. Creating an environment where clients fell safe and supported in expressing themselves is central in Brittany's approach.
What to anticipate during counselling:
To be treated in a respectful way
To talk in a safe place
Conversations to be kept confidential
To receive support, insight and help with each situation
To learn, grow and change
To feel and express my emotions
To work more effectively through relationship conflicts
Become empowered through self-discovery
Learn how to cope with the transitions of life (empty nest, marriage, retirement)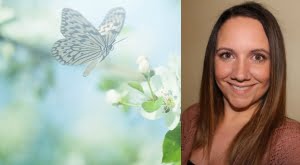 Family & Marriage Therapy Information
Individual, couples and family counselling for residents of Hanna, Special Areas and surrounding communities.
Family Resource Workers are located J.C. Charyk School to provide services for individuals, children and families to encourage, promote and enhance social and emotional well-being. The Family Resource Worker for K – Gr. 4 can be reached at 403-854-3642 ext. 6142 and for Grade 5-12 call 403-854-4874.
Financial Assistance for Organizations
The Town of Hanna Community Services Department has been providing financial assistance to not-for-profit organizations since 1986 through the Community Services Board Grant Program.   This allows organizations to provide programs, special events, or activities that enhance the recreational and cultural opportunities in the community.  Council provides a budget of $2,500 annually for this program to be granted to eligible recipients through an application process.  Funding criteria and requirements are established by the Community Services Board and can be found in the Application Guidelines: 
View & Print Application and Guidelines Document
2018 Recipients
Hanna Municipal Library to assist with sound system, craft supplies, and program support.
2017 Recipients
Citizens on Patrol to assist with mileage costs for volunteers
Hanna Seals Swim Club to assist with the purchase of lane ropes
2016 Recipients
Front Row Centre for Seed Funding for the 2017 season

Hanna Seals Swim Club to assist with the purchase of a computer

Hanna & District Community Band to assist with the purchase of music

Hanna Figure Skating Club assist with coaching costs of a new school program
2015 Recipients
Hanna Community School Enhancement Society for planters

Hanna Seals Swim Club to assist with the purchase of a computer
Alberta Pioneers of Hanna and District for ceiling renovation
2014 Recipients
Hanna Curling Club for Jr. Curling 
Hanna Seals Swim Club for equipment
2013 Recipients
JC Charyk Self Esteem Program
Kiddies Korner Playschool
Colour Festival
The Town of Hanna has brought HIGH FIVE, Canada's quality standard for children's recreation and sport to the community. HIGH FIVE® training provides our Recreation Program staff with knowledge of the principles of healthy child development so your child's expense is positive within a quality program. Community Services Programmer, Angela McGillion, is a qualified HIGH FIVE® trainer and wishes to continue to see "activities and environments where children feel safe, welcome, competent, connected, empowered and special."
The HIGH FIVE® Training 'Principles of Healthy Child Development (PHCD)' is a one-day training that teaches front-line leaders how to enhance the quality of the programs they are delivering. It provides in-depth knowledge of the HIGH FIVE® Principles of healthy child development so front-line leaders understand what they need to do to ensure each child's social, emotional and cognitive needs are met. This program is for front-line leaders or anyone working with children aged 6 to 12 in a sport or recreation environment (e.g. instructor, camp counsellor).
Leaders have a major impact on a child's sport and recreation experience. The training is based on research and has been designed to equip leaders with activities, knowledge, tips, and resources to enhance their programs as well as their relationships with children and other staff members.
For further information contact the Town Office.
Are you a parent with a new baby or a young child under the age of six? Are you committed to providing the best you can for your child? Do you wish your child came with a manual? Are you experiencing other challenges in your life while you try to raise your young family? If you answered yes to any of these questions you may be eligible for the Healthy Families Home Visitation Program.
Trained home visitors can visit you in your home; assist with parenting and child development strategies, or help you manage other family needs or issues that impact your ability to be the parent you want to be. Healthy Families provide support and guidance all in a non-judgmental way.
The free program serves Didsbury, Carstairs, Cremona, Three Hills, Drumheller, Hanna, Strathmore, and surrounding rural areas.
For more information, please contact Accredited Supports to the Community Healthy Families Program Director Lisa Sauve directly at 1-403-586-0665.
Contact: McMan Central
Phone Number: 1 (877) 994-5465 or (403) 820-3573
Family Resource Network (FRN) Services are available for all Albertans with children aged 0 – 18.  FRN believes that as long as a child is safe, they can achieve their greatest potential within their family unit.  FRN educates parents and caregivers about child development, provides social supports, and offers coping and problem-solving skills in order to build resiliency and success within families and communities.  
Services Include:
Early Childhood Development

Family Support

Child and Youth Development

Home Visitation

Parent Education 
Facebook visit @DrumhellerFRN for Hanna, Three Hills and Drumheller.