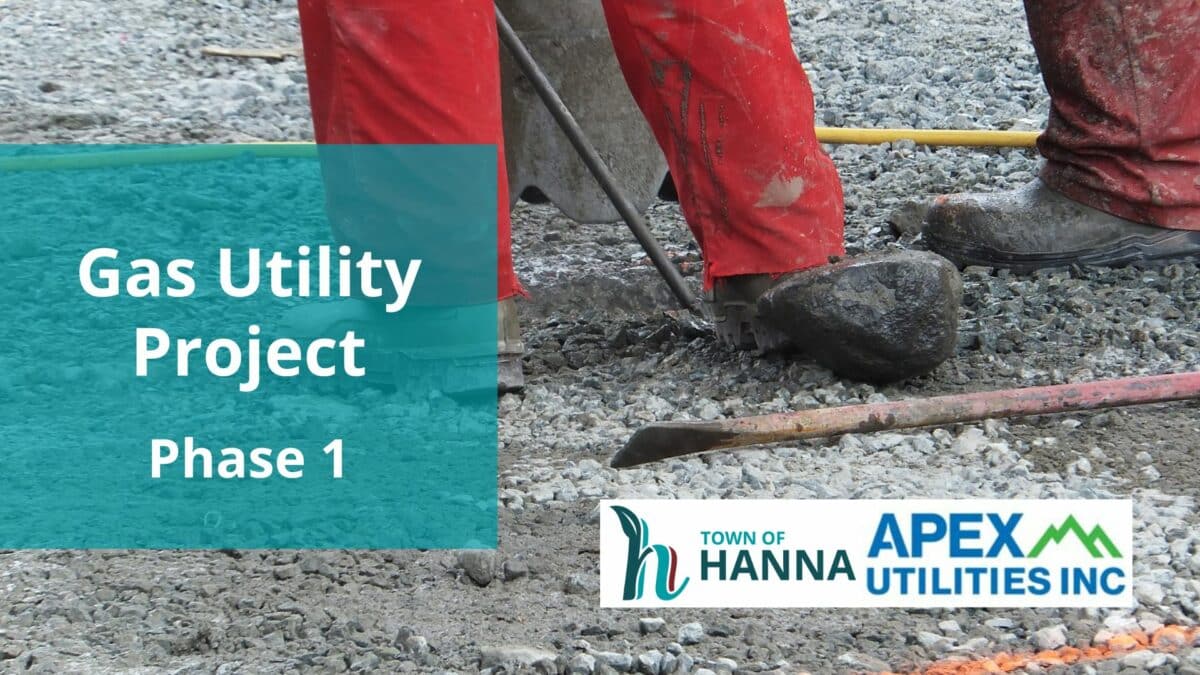 Apex Utilities (formerly AltaGas) has informed the Town of Hanna that Neuterra Ventures Inc. has been contracted to do work on the gas lines in Hanna. Some alleys in town will be temporarily impacted by the use of heavy equipment and construction workers.
Things to Note:
Alley access may be restricted during this time.
Work is broken down into Areas as seen in the following map.
There are 30 different Areas.
Work will commence in Area 1 on Aug 10, weather permitting.
The week of Aug 10 – Aug 16 will impact Areas 1- 5.
You will notice various locating companies and vehicles prior.
The project consists of 2 phases. This is phase 1.
There will be no loss of service.
There will be minimal impact on residents and businesses.
Stay Informed:
Sign up for the Town e-newsletter. The signup is found at the bottom of every page on our website. If you need assistance, contact the Town Office.
Visit hanna.ca/news to read the most current notice.
Sign up for SMS Notifications at https://hanna.ca/alert. The Town text message notification system MAY be used, more for phase 2.
Check your front door for correspondence from Neuterra – starting Tue Aug 8
Contacts:
Neuterra Main Office for questions or concerns (780) 402-3556.
Apex Utilities Customer Care 1-866-222-2067
Apex Utilities 24-hour Emergency Line 1-866-222-2068
Schedule and Locations: