Twice a year, Town Staff offer to pick up yard waste and compost and haul it to the waste transfer site at no cost.   Come along with us and view the challenges we encounter.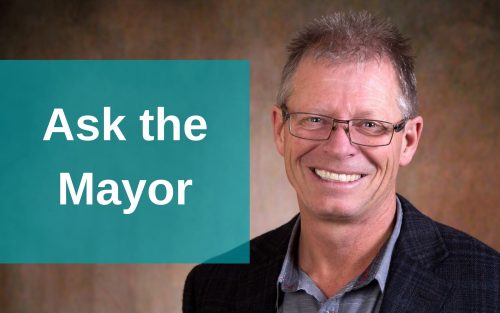 LIVE?  Yes!  It's a bit of an experiment but we invite you along for the ride!  Mayor Warwick has asked residents to submit their questions and he will meet you online on June 3 to answer them.  Just head over to our YouTube channel and wait for the program to begin at 3:00 pm.  We will be limiting the time to no more than 15 minutes.
Question Submission:  Link to Online Form Here or Phone the Town Office (403) 854-4433
YouTube Live:  You can view the Live video by going to our YouTube Channel here.
June is Recreation and Parks Month
June is Recreation & Parks Month will be focusing on connecting people together, and with nature.  Whether we are isolating, or practicing physical-distancing, humanity still needs connection. What better way to do so, even while practicing social distancing, than through recreational activities and parks?
This year JRPM has posted activities to do in your own backyard throughout the entire month of June!
Each week has it's own theme with June 1 – 7 Staying Active in Your Own Backyard.  Click on the image to the left and be taken directly to all the information and daily activities for Week 1.