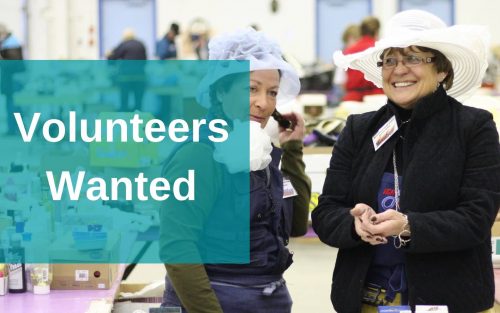 Many Hanna & area residents give back to the community through volunteer efforts.   You can be smiling, same as these two Ladies Hospital Auxiliary Volunteers, while sharing your skills.
Volunteers are required for the following Town of Hanna boards or committees:
Community Services Board
Municipal Planning Commission
Big Country Housing Authority
Fred & Freda Geuder Education Bursary
Municipal Library Board
Hanna & District Medical Corporation
More details on the committees and their terms can be found on the Community Boards section of the Town website.   Application forms can be found here.
The deadline is August 31.