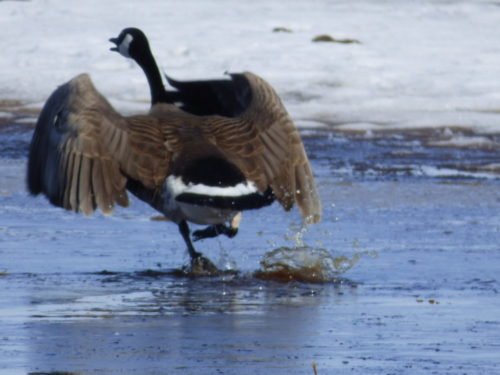 Bird watching is easy, fun, inexpensive, healthy and satisfying. 
Hanna is known for it's variety and quantity of birds and species. Situated within the Canadian Badlands, Hanna claims two bodies of water which along with the prairie grasslands provide a selection of un-crowded natural landscapes to view a variety of
bird species.
If you have caught the bird watching bug or are new to bird watching you will appreciate the peaceful and relaxing atmosphere that can be found in Hanna.
Some of the birds common to Hanna include the Boreal Chickadee, Hummingbird and the Song Sparrow. Less common but sighted in the area are the Ferruginous Hawk, Piping Plover and Sprague's Pipit.
If you appreciate rare sightings, you might just catch a glimpse of a Bald Eagle, Burrowing Owl or a Belted Kingfisher while searching for a Cliff Swallow, Ruddy Duck, or a Spotted Sandpiper.  A fun family event is to take our Bird Watching Brochure and make a game of trying to find each species in the area: