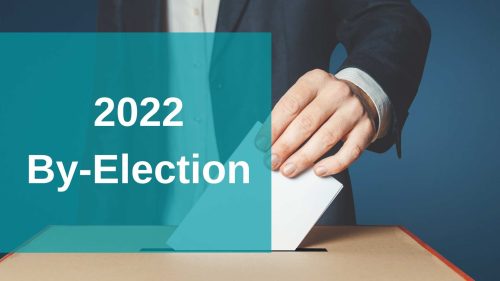 Update: Town of Hanna announces that on Mon Aug 29, 2022, Mr. Vernon Thuroo was elected by acclamation.
A by-election will not be held.
Congratulations!
The following are some highlights and important dates but all dates, forms, nomination information, and election results can be found on the Town of Hanna website at hanna.ca/election. Winona Gutsche has been appointed as Returning Officer.
Nomination Information
Nominations can be accepted immediately up until Mon Aug 29, 2022, at noon. The nomination papers must be filed with the Returning Officer at the Town Office 302 2 Ave West.
To be eligible to be nominated, all potential candidates must:
be eligible to vote (18 years of age and a Canadian citizen) and
reside in Hanna, Alberta for 6 consecutive months immediately before nomination day, and
is not otherwise ineligible.
Candidates may withdraw their nomination in writing by 12:00 noon on Aug. 30, provided there are enough candidates to fill the position. If only one nomination is received by Aug 29 at noon, that candidate will be considered to be acclaimed. If there are no nominations received, the nomination period will be opened for another 24 hours.
Anyone interested in running is encouraged to read through the material available on the Town website and the Government of Alberta website.
Advanced Vote Cancelled
Available at the Town Office 302 2 Avenue West
Thurs. Sept 15, 2022. 4:00 pm to 7:00 pm
Tues. Sept 20, 2022. Noon to 3:00 pm
Election Day Cancelled
Voting stations will be set up at the Community Centre 503 5 Avenue West
Mon. Sept 26, 2022. 10:00 am to 8:00 pm
Election Officers will attend the place of residents of an elector, who because of physical incapacity, is unable to attend a voting station. Voters must register for this service by contacting the Town Office no later than 9:30 am on election day.
Results
Unofficial results will be updated after the polls close. In the 2021 election, we were voting for Senate, a referendum, and municipal officials. The senate and referendum votes were required to be counted before the municipal results resulting in results coming in later than expected.