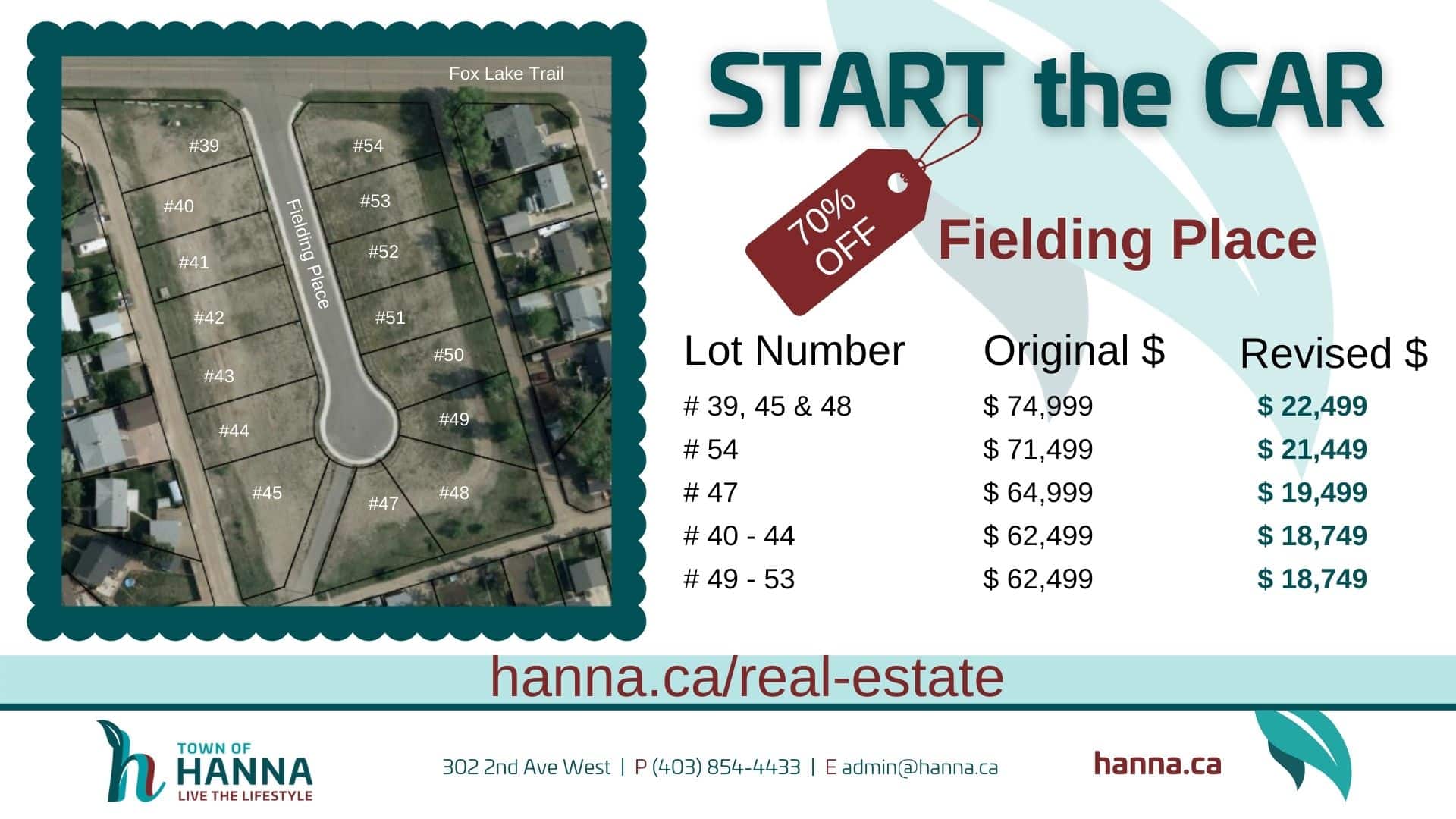 Here's a deal for you. Act now.
The lot prices at Fielding Place have been discounted.  Details are not available on the website until next week but this image shows the pricing and if you want to make an offer, the following applies:
GST will be added.
Development permit to be obtained within one year of purchase.
Construction to begin prior to the expiration of the development permit.
Centennial Place Expands Hours
Starting Mon Sept 14, Centennial Place will be open Mon – Fri  9:00 am to 9:00 pm and will remain closed weekends and holidays.  The Canalta Field House will be open for regular organized recreation but there will be no open court.  Fridays can be booked for private functions.
The Fitness Centre will continue to be booked by appointment only.  Staff are working toward having online appointment booking in place shortly.
The Cervus Equipment Walking Track will be opening during regular operating hours (Mon to Fri 9:00 am to 9:00 pm).
Mondays
Pickleball* 6:45 pm
Tuesdays
Pickleball* 8:45 am sponsored by Town of Hanna
Volleyball 6:45 pm
Wednesdays
Pickleball* 6:45 pm
Thursdays
Pickleball* 8:45 am  sponsored by Town of Hanna
Basketball 6:45 pm
*If this is your year to learn Pickleball, contact Jay or Sharon at (403) 854-4625.
Dr. Fortna refers to some important links:
Please, stay safe and follow the recommendations of Dr. Fortna and Dr. Hinshaw.