Dr. Fortna refers to a couple of phone numbers in her video:
Lab work or Lab & X-Ray Appointment: 1-833-572-0577
X-Ray only Appointment: 403-854-5252
Remember, if you have questions for Dr. Fortna, please submit them here:  https://hanna.ca/ask-dr-fortna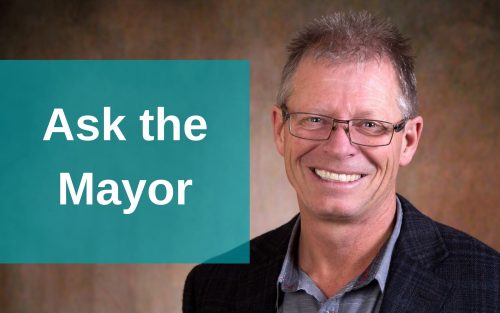 LIVE?  Yes!   Mayor Warwick is inviting residents to submit their questions and he will meet you online on June 3 to answer them.  (Any questions deemed inappropriate will not be addressed.)
Just head over to the Hanna, Alberta YouTube channel and wait for the program to begin at 3:00 pm.  We will be limiting the time to no more than 15 minutes.
Ask a Question:  https://hanna.ca/ask-the-mayor or Phone the Town Office (403) 854-4433
YouTube Live:  You can view the Live video by going to our YouTube Channel here.