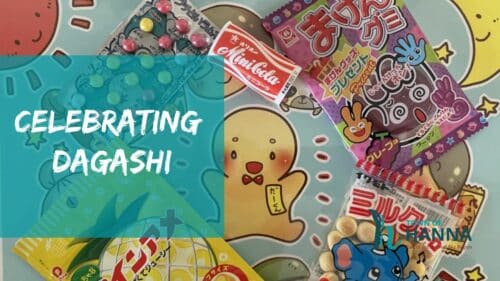 Recently, Town staff were contacted by our sister town, Wake Japan. Wake reached out to us as they wanted to share Dagashi! Dagashi are small inexpensive Japanese candies. Dagashi is made with corn or starch as opposed to the more expensive sweets, jogashi made with sugar.
Dagashi came to peak popularity when dagashi-ya, or dagashi shops became a popular hangout spot for kids in the '60s – '80s. Today, they are a nostalgic purchase, somewhat like getting penny candy at a vintage candy store.
On Mar 12, Japan celebrates Dagashi Day. The idea of the day is to exchange dagashi and smiles to spread joy and happiness. Wake wanted to share their unique Japanese candy culture and spread happiness and peace around the world. They were looking for contacts from many different countries and decided to reach out to Hanna, Alberta!
They proposed to send us authentic dagashi, along with a story about the meaning of Dagashi Day, and asked if we would be able to share the candy and smiles with local children.
In partnership with Project REACH, J.C. Charyk School, and Kiddies Korner Playschool, we were able to spread their message of smiles and happiness and enjoy the very tasty Dagashi. +
Happy Dagashi Day!