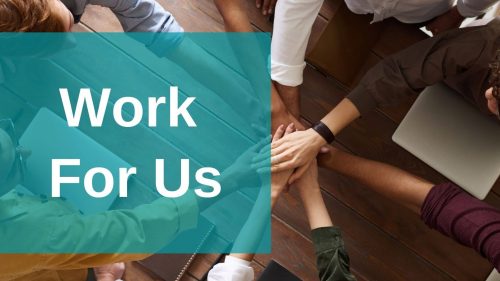 Part-Time Employment Opportunity
Closing July 10, 2023
The Town of Hanna has an opportunity for a highly motivated Communications Assistant to join our team on a permanent part-time basis.
The Business & Communication Assistant reports directly to the Director of Business & Communication. This department is continually evolving, so the ability to adapt, learn, teach and lead is essential.
The Business and Communications Department is responsible for:
Communicating Town programs and services.
Emergency Communications
IT Support
Reporting to the Director of Business & Communication, this position has the following duties and responsibilities:
Ensures that all promotional materials, representing the Town of Hanna are aligned with the Town's brand.
Offers highly developed verbal and written skills, that include researching, creating, editing, summarizing, compiling and proofreading.
Conducts research, develops materials, and identifies key messages for various promotional campaigns.
Works cooperatively with all Town departments to coordinate, plan, design, edit and implement various promotions related to education, public information and community events.
Follows, analyzes and updates the Town of Hanna social media and online presence such as Facebook, Twitter, YouTube and website.
Serves as a point of contact for community groups and organizations to assist with promoting community events.
Identifies, creates and maintains the content on the Community Event Kiosks.
Maintains a strong understanding of Town services and exhibits collaborative relationships with media.
Supports other communications-related functions as needed and provides back-up to other team members as required.
Emergency communications activities as required.
Qualifications:
Demonstrates strong writing and editing skills focusing on communicating clearly and effectively.
Possesses strong organizational skills.
Is detail-oriented while thinking creatively and managing time efficiently.
Comfortable with Windows operating system and Microsoft 365 programs.
Takes initiative and assumes ownership of assigned projects but has the ability to take direction as well as provide leadership.
Holds a high respect for privacy of information and data confidentiality.
Training is provided but preference may be given to those who:
Demonstrate knowledge of website CMS's, CSS and html.
Are familiar with basic desktop publishing design principles and are willing to learn and adapt to additional software as needs arise and change.
Exhibit a desire and ability to design, edit and distribute marketing and promotional materials.
Show knowledge of and/or use of desktop publishing, graphic design, website CMS and Microsoft Office applications.
Prove they are self-directed and able to research and learn the skills required to meet the objectives.
Willingness to learn about the Town of Hanna IT infrastructure, including networking, desktop computers and providing basic support to staff.
Work Environment
The Business & Communications Assistant spends their time in an office setting, designing and assisting all Town departments with their promotional needs. He or she will also travel to other town facilities, such as the Public Works shop or the Swimming Pool to troubleshoot or facilitate computer issues and installations, once trained. The position offers 21 hours a week with some flexibility. The office hours are Mon-Fri 8:30 am – 4:30 pm, though some evenings or weekends may be required.
What we Offer
Competitive salary. This part-time position is based on 21 hours a week. The salary range is $23.49-$27.24 per hour.
Comprehensive benefit plan including pension.
Career development.
Flexible work schedule.
Applicants are welcome and encouraged to submit a short portfolio of previous work. Only those selected for an interview will be contacted, however we thank all applicants for their interest.
Applicants are invited to submit a PDF document with resume including a cover letter, a list of work-related references and a short portfolio with previous graphic and video design work (optional) by email to:
Laurie Armstrong, Director of Business & Communication
larmstrong@hanna.ca
The closing date for applications is Friday July 7, 2023.