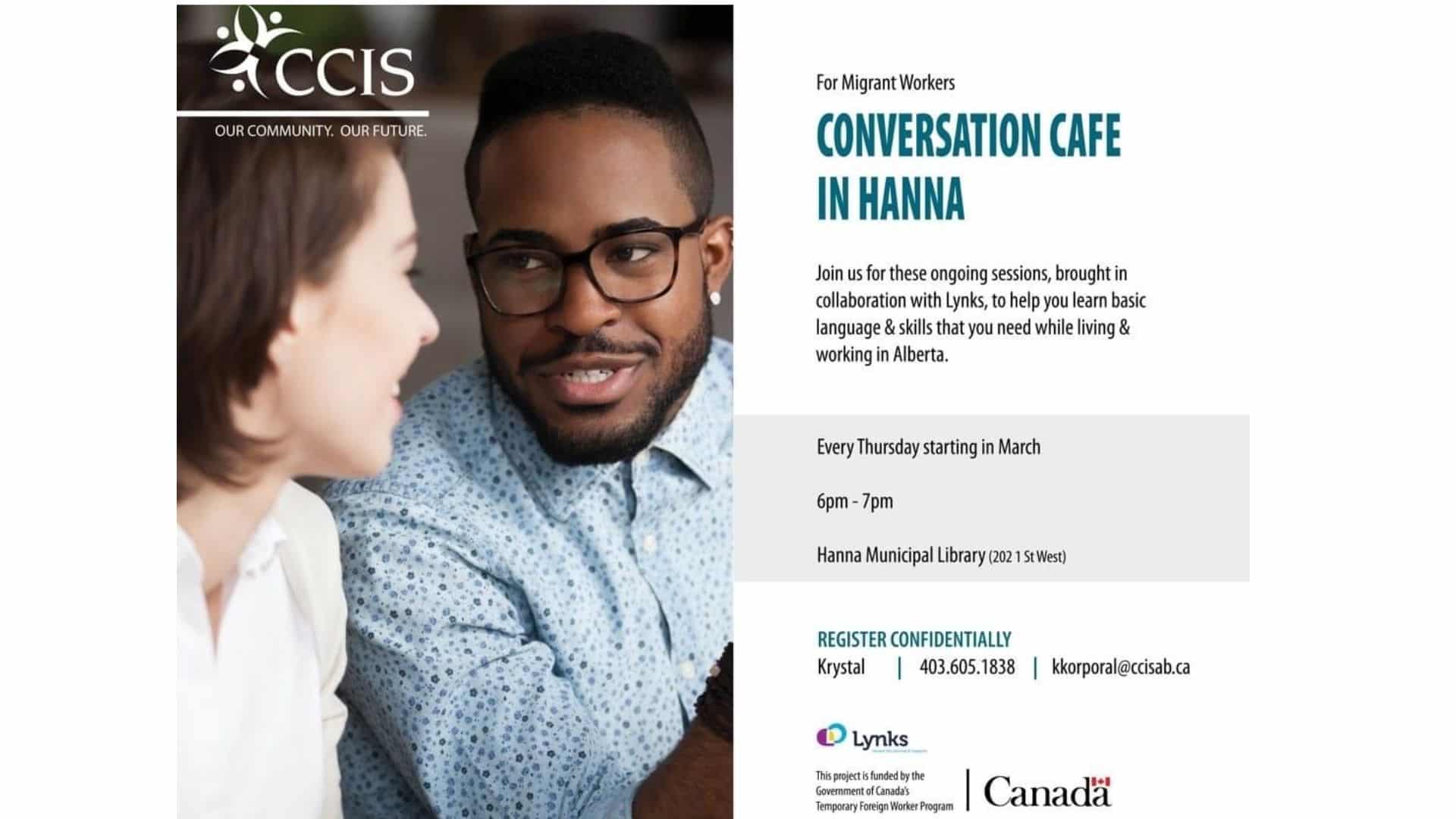 For Migrant Workers join us for these ongoing sessions, brought to you with Lynks, to help you learn basic language & skills that you need while living and working in Alberta.
Thursdays from 6:00 pm – 7:00 pm at the Hanna Library.
Supported by the Government of Canada Temporary Foreign Workers Program and Lynks.