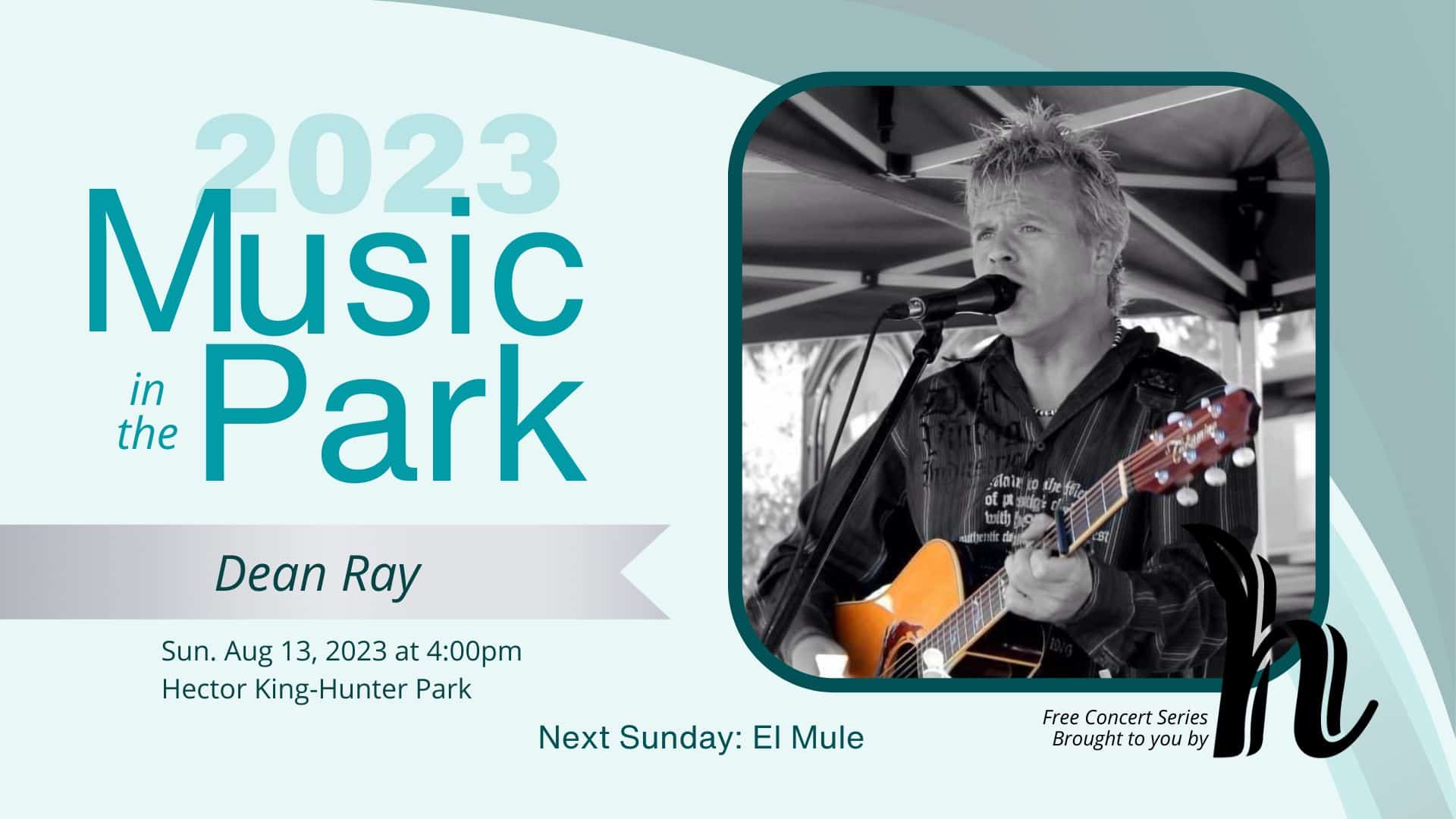 Rain or shine, Dean Ray is performing Sunday Aug 13 at 4:00 pm, in Hector King-Hunter Park.
Dean has had success with radio airplay around the world. His songs are available on all platforms – iTunes, Spotify, CD Baby, Amazon and YouTube which features several of his originals: Born to Play, Live it Loud, Caiprinha, Missin' You, The Best of Me Is You, Wave the Red and White to name a few. He also performs covers covering all the hits from Rock, Country,
His first electric guitar came at age 14 and then his first band at 18 – he has not stopped since. His musical journey has taken him from the Caribbean to Palm Springs,  Nashville USA, Toronto, BC, Alberta, and Saskatchewan. Playing on the Casino Circuit, Rodeo's, National Rodeo Finals, Calgary Stampede, Westerner Days, opening for artists such as Trooper, Neil McCoy, Washburn Union, to name a few.
Dean enjoys sharing his love of music with the audience. Relax and enjoy the talent. Bring a lawn chair or a blanket. The performance is planned to be outdoors at the park but if the weather is poor, maybe be moved inside.  Each performance is free of charge and there will be an opportunity to tip the performers.  Mark your calendars for Aug 20 when El Mule joins us!
The 2023 Music in the Park series is brought to you by the Town of Hanna.
The Organizational Meeting of Council is held on Tues Oct 10 at 7:00 pm for Council members to be appointed to the various boards and committees where the Town of Hanna is represented.