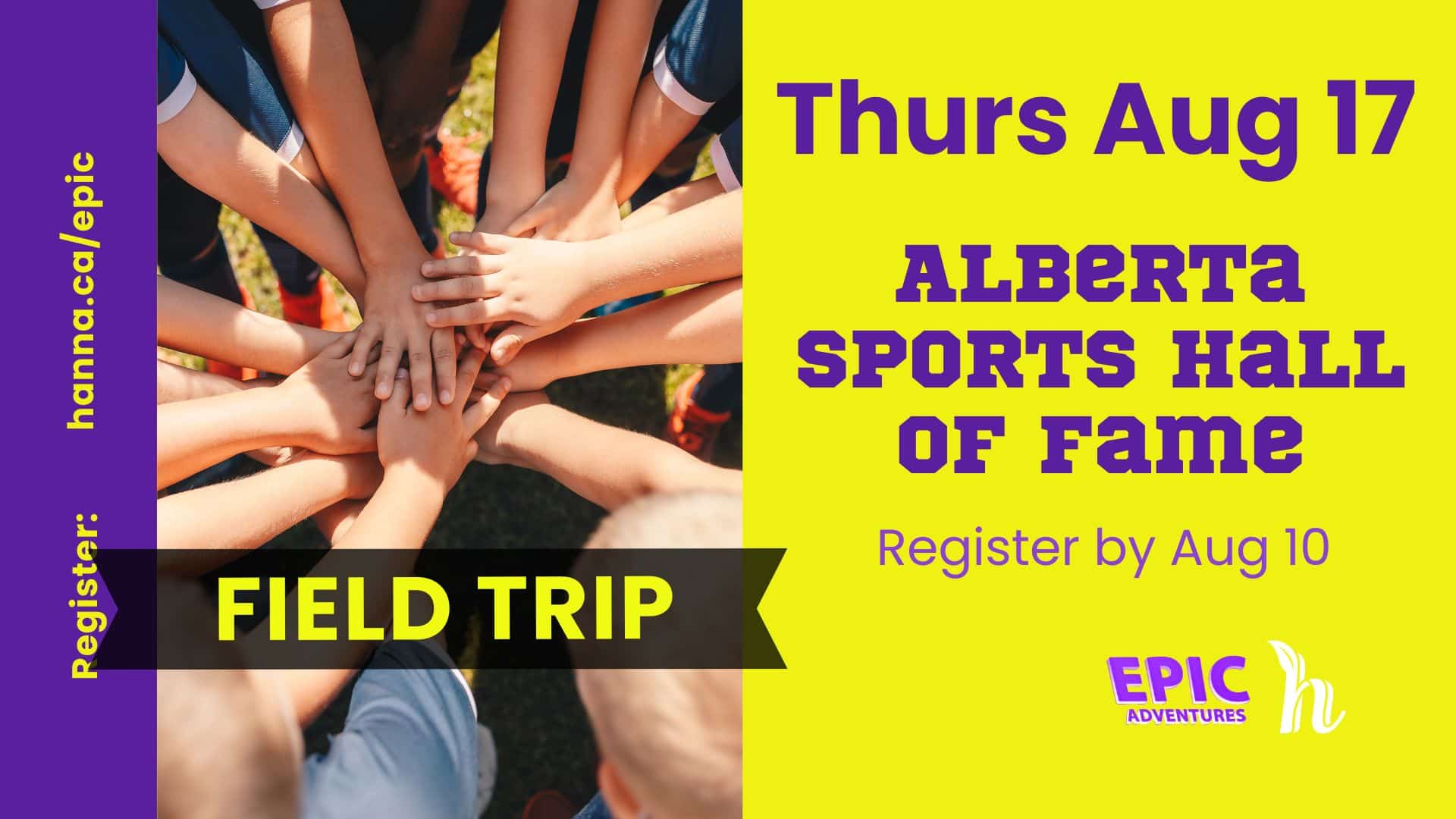 August 17
9:00 am – 4:00 pm
We will be going to Red Deer to take a walk through Alberta's best athletes at the Alberta Sports Hall of Fame. This is a very cool experience and we are excited to take the to. There is lots of fun things to look at and some hands on activities to do as well.
Registration and payment deadline is August 12 at hanna.ca/epic 
It is important to know that the number of participants for field trips is capped at 20. Be sure to register ahead of time for these dates. Also, there will be a waiting list so if your child is unable to make it, let Sydney know 24 hours before so we can give someone else the opportunity to go on the trip.
There will be no regular program held at Centennial Place on Field Trip days.
The Organizational Meeting of Council is held on Tues Oct 10 at 7:00 pm for Council members to be appointed to the various boards and committees where the Town of Hanna is represented.