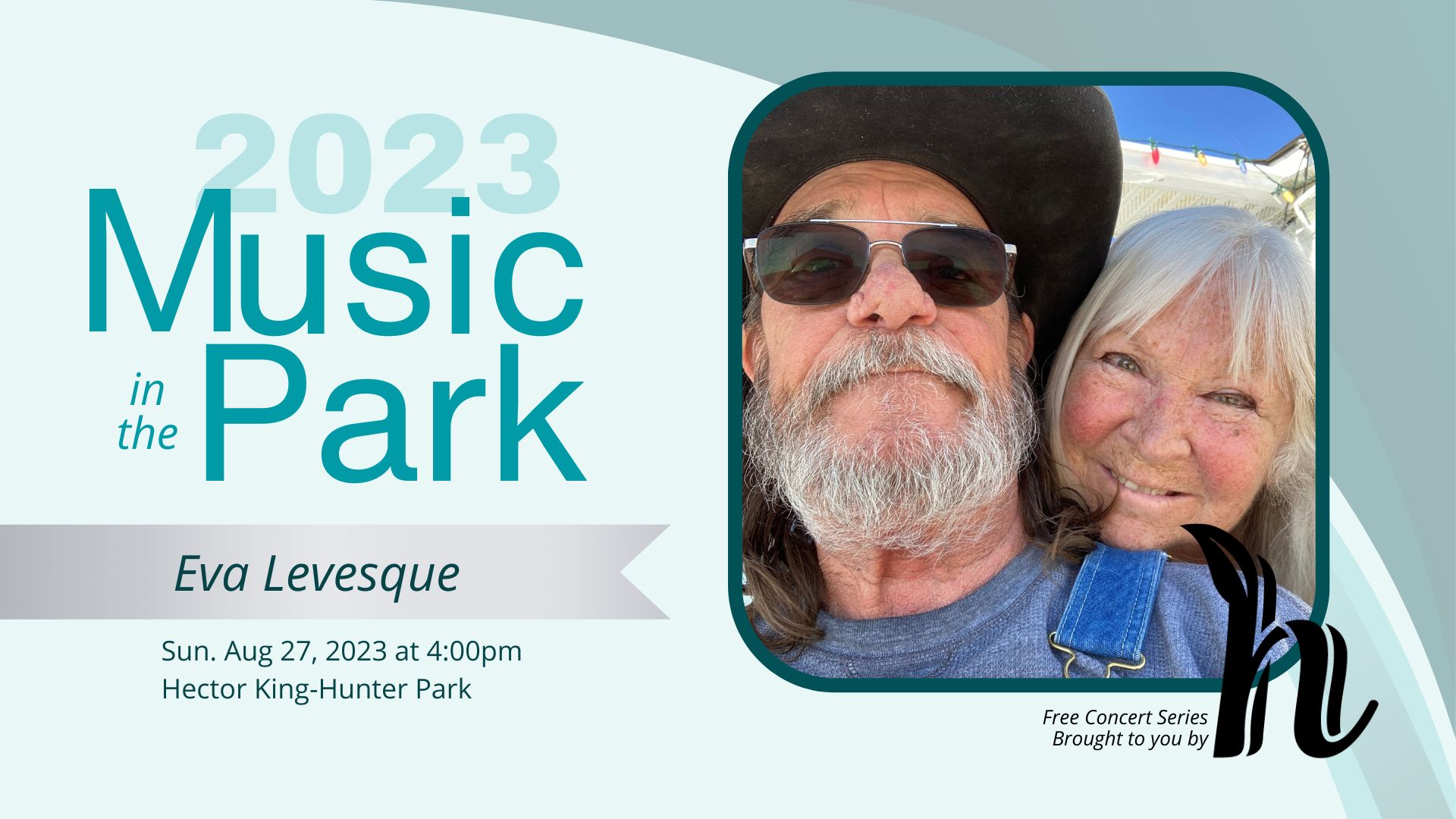 Rain or shine, Eva, Cody and Robert are performing Sunday Aug 27 at 4:00 pm, in Hector King-Hunter Park.
Eva and Cody have been making music together for 23 years but bring with them over 35 years in the music business.  Their experience is broad and unique. Cody represented Calgary with a tour to Germany, traveling through the Western provinces and then returning to Germany as an Air Canada representative.
Eva was a lead vocalist in a country Band for more than 15 years and has been with the popular Travelling Mabels for 13 Years. They bring with them Eva's son Robert on keys.  This 3 piece brings classic country a little rock and a little folk for your entertainment and enjoyment.
Relax and enjoy the talent. Bring a lawn chair or a blanket. The performance is planned to be outdoors at the park but if the weather is poor, maybe be moved inside.  Each performance is free of charge and there will be an opportunity to tip the performers.
The 2023 Music in the Park series is brought to you by the Town of Hanna.
The Organizational Meeting of Council is held on Tues Oct 10 at 7:00 pm for Council members to be appointed to the various boards and committees where the Town of Hanna is represented.