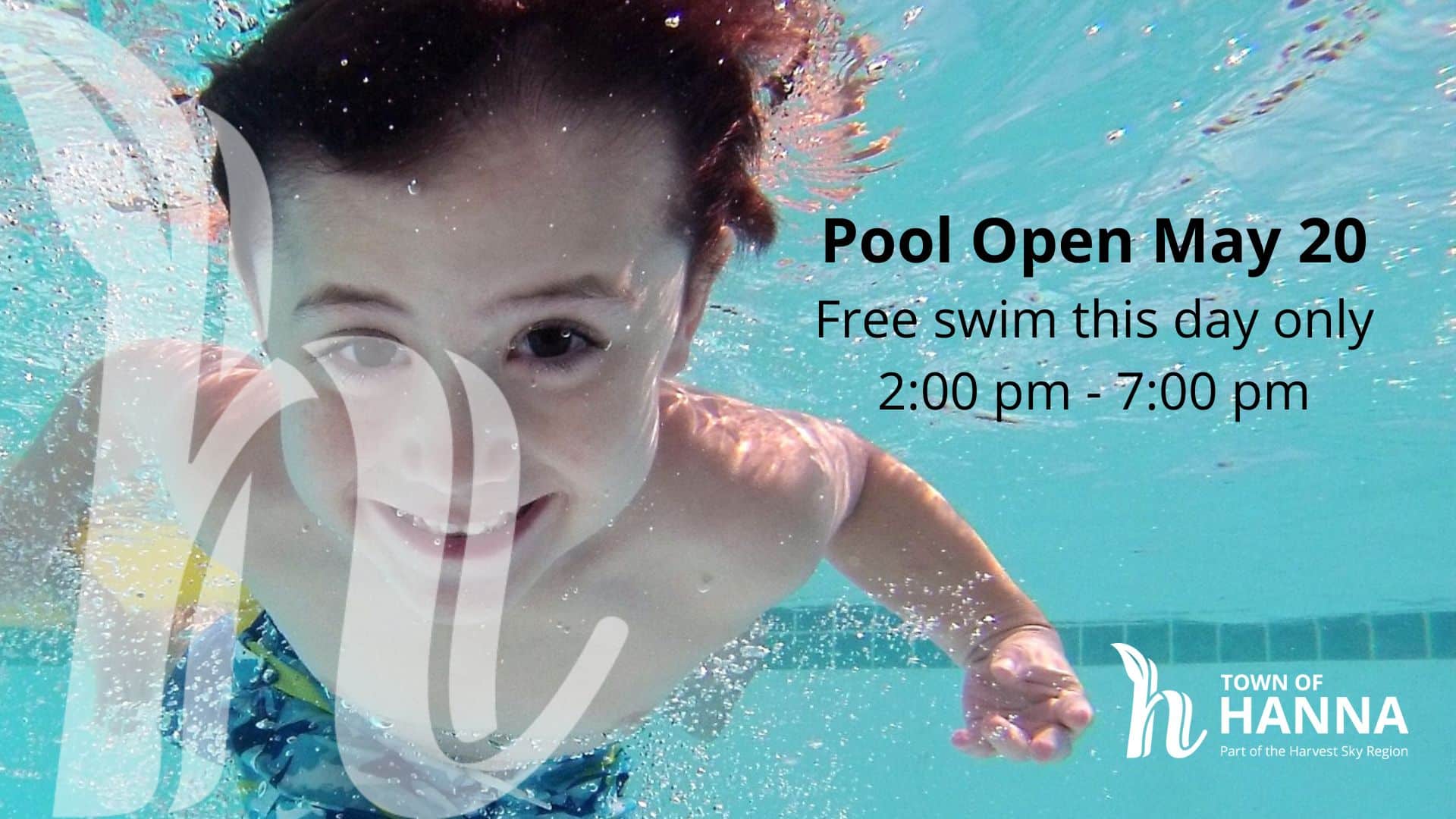 The Hanna Pool Opening Season is Here!
Starting May 20 from 2:00 pm – 7:00 pm join us at the pool for Free swim this day only.
May 21 & 22 admission fees apply.
**NEW for 2023!
Shallow Water Workout
National Lifeguard Pool
Lifesaving Society Swim Instructor/Examiner
Junior Lifeguard Camp
6:30 am lane swim returns
For details and schedules visit hanna.ca/pool
Shallow Water Workout is being offered at the pool this summer every Tues and Thurs from 12:00 pm - 12:45 pm starting May 23.