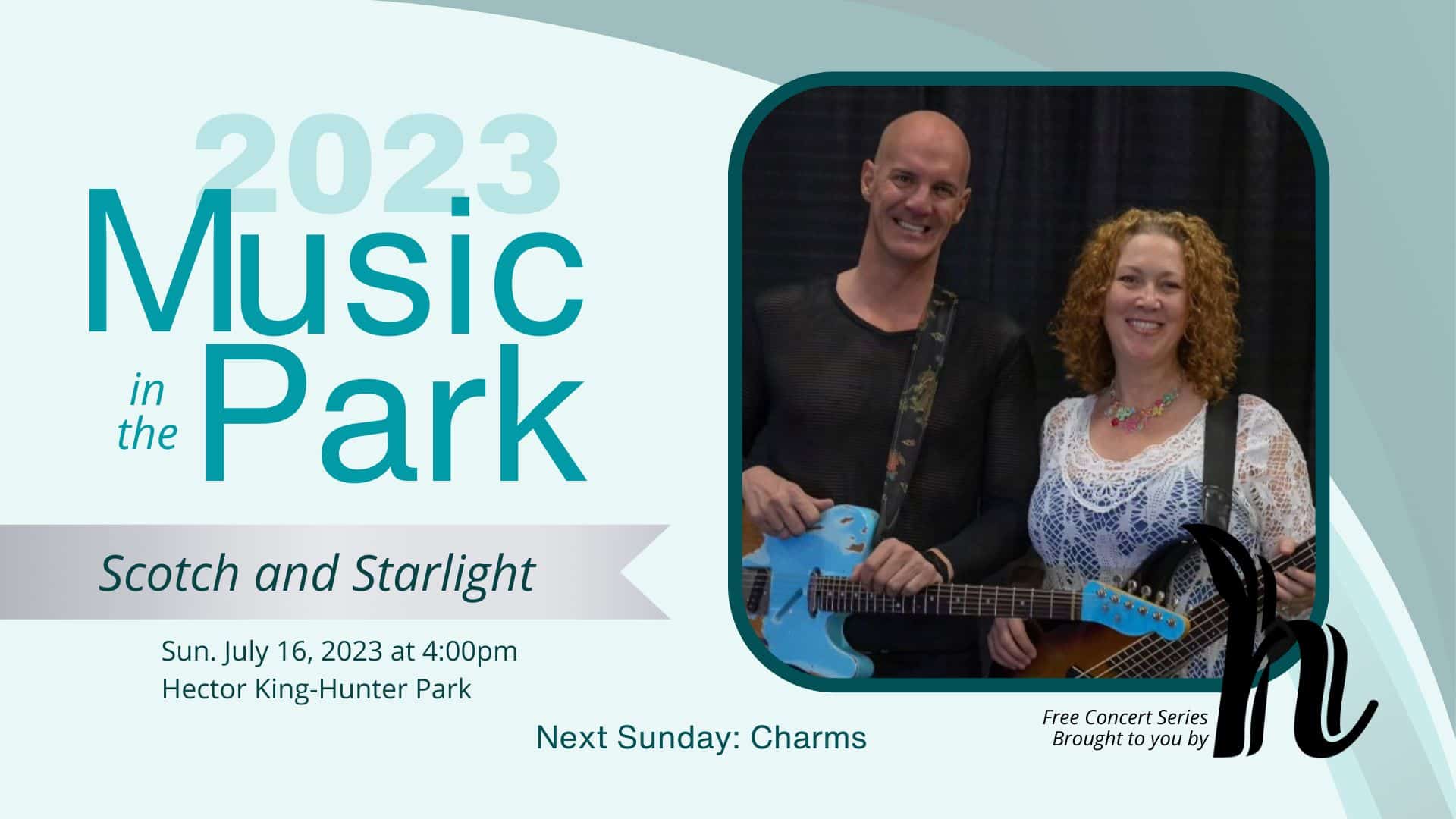 Rain or shine, Scotch and Starlight is performing Sunday July 16 at 4:00 pm, in Hector King-Hunter Park.
One voice, one guitar, two lifetimes of professional musicianship. Ryan and Lisa perform your favorite songs. An accomplished, talented musician, Ryan Davidson has a long list of credentials and experience – including being a Grammy Nominee. Lisa Watts is a four-time CCMA Bass Player of the Year award winner.
Lisa was nominated again, this year, for CCMA Bass Player of the Year, while Ryan was nominated for CCMA Guitar Player of the Year. Together, they bring a broad range of experience and talent to the stage. Together, they stir our hearts with their music and souls with their sounds.
Relax and enjoy the talent. Bring a lawn chair or a blanket. The performance is planned to be outdoors at the park but if the weather is poor, maybe be moved inside.  Each performance is free of charge and there will be an opportunity to tip the performers.  Mark your calendars for July 23 when Charms joins us!
The 2023 Music in the Park series is brought to you by the Town of Hanna.
The Organizational Meeting of Council is held on Tues Oct 10 at 7:00 pm for Council members to be appointed to the various boards and committees where the Town of Hanna is represented.