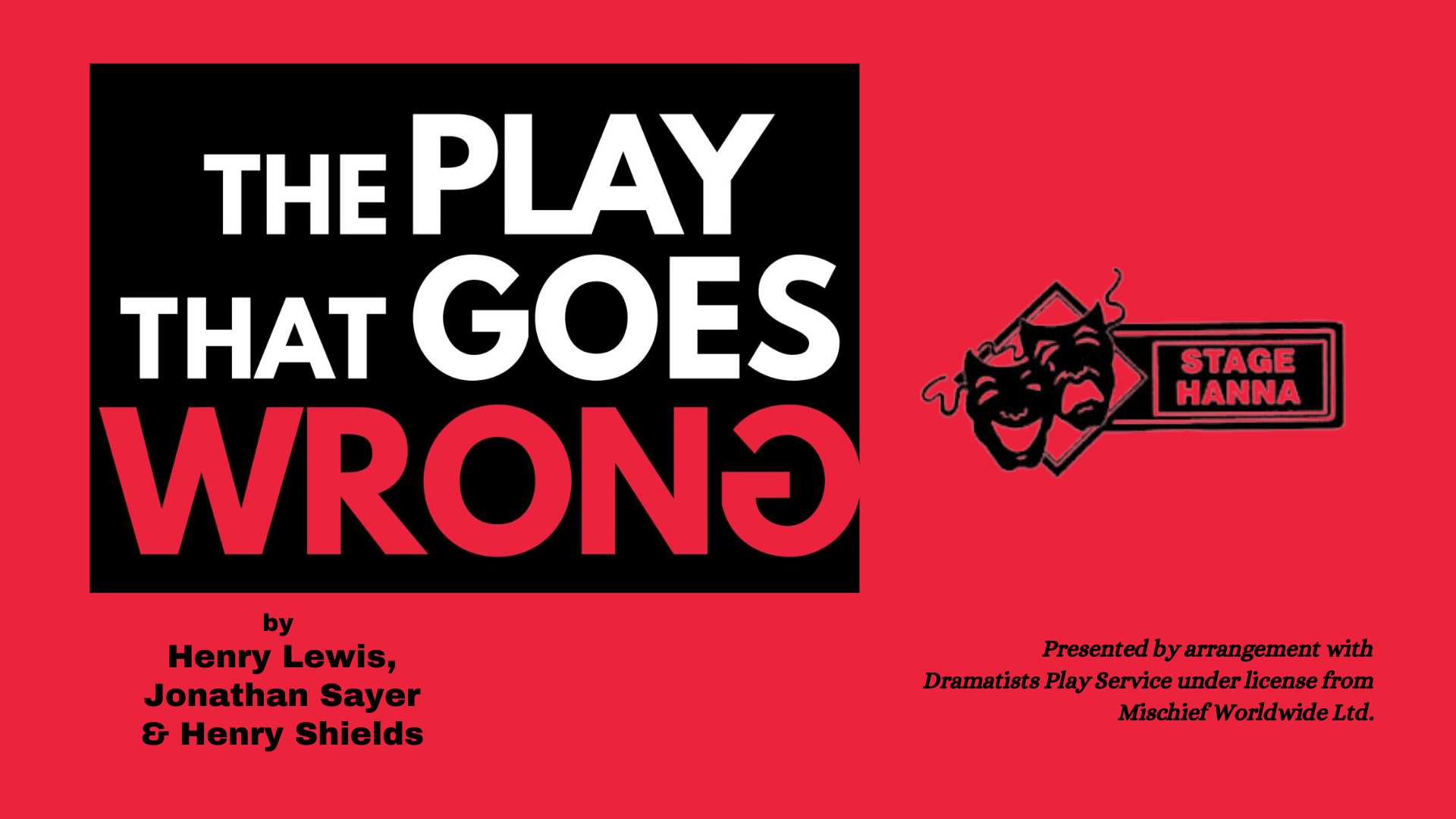 Mar 24, 25, 30, 31 & Apr 1.
Tickets $55
Doors open at 5:30 pm. Dinner 6:00 pm. Show to follow.
Tickets are available at Main Street Barber.
Stage Hanna is excited to announce tickets are on sale now for the spring dinner theatre. Stop by Main Street Barber in Hanna or call 403-854-2929 or 403-854-4724. E-transfers are accepted.
The Play: It's opening night for the Cornley Drama Society's production of The Murder at Haversham Manor, a 1920s whodunnit and things are going from bad to worse for the actors. Featuring an unconscious leading lady, a corpse that can't play dead, and actors bumbling through their lines. With so much stacked against them, will they make it to the final curtain?!? Be sure to join us for an amazing night out of delicious food and gut-busting laughs! Recommended for ages 16+
The Food: For those eager to know the menu for each performance:
Fri Mar 25: Mushroom Chicken
Sat Mar 26: Steak
Thurs Mar 30: Baby Back Ribs
Fri Mar 31: Roast Beef
Sat Apr 1: Greek Chicken