It starts NOW!  What is it?  Well, February may be the shortest month of the year but that shouldn't stop anyone from filling it with ideas and activities to make you and your family "Feel Good".
With all the unknowns going on in today's world it is critical that we all look after ourselves as well as those around us.  It might mean the difference between a great day or a terrible day.
To start off, we are offering some "Feel Good" challenge ideas for every day in the month of February and there are prizes to be won.  All you have to do is take a photo of yourself or your family member participating in one of the challenges and then upload the picture to Facebook.  Tag the Town of Hanna Facebook page by typing @HannaTown in the comment box and just like magic, you will be entered into the weekly draw for $50 and the final draw for $100.  Who's in?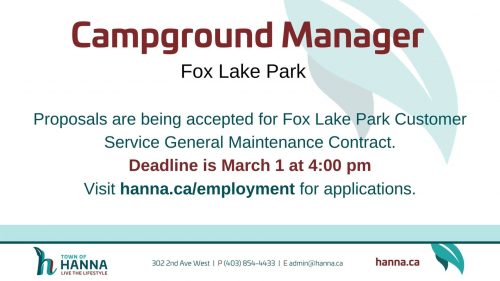 Have you seen the sunsets at Fox Lake Park lately?  Imagine enjoying that every day from May to Oct.
Applications are being accepted for the Fox Lake Park Customer Service and Maintenance contract.  It's a great summer opportunity but the bar has been set pretty high and there are some high expectations from locals.  Take a look at the application and see if this position interests you.
Don't delay though, the application deadline is March 1.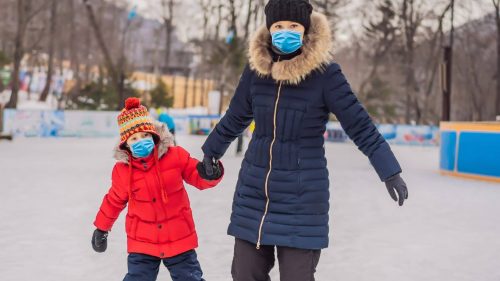 Strap on your blades and enjoy the great outdoors in an activity as Canadian as maple syrup! Hitting the ice as a family is great exercise and a popular pastime providing socialization and fun. So go ahead and lace up those skates being mindful of providing a safe distance between you and others while on the ice.
Feb 3 Dinner & Dialogue: The Family Resource Network (FRN) has been trying hard to connect with Hanna parents.  They've been working closely with FCSS and Town of Hanna to host some Dinner and Dialogue evenings but once again, the event planned for Feb. 3 has to be postponed.  
The library might be closed, but the staff has sure been busy preparing ways to keep the rest of us occupied.  There are too many things to list here so be sure to check out the Library website.