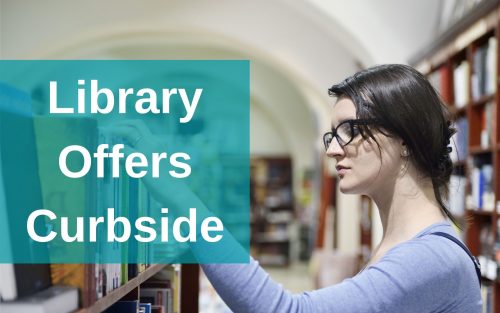 Curbside Pickup is available for items in Hanna and in TRAC (www.tracpac.ab.ca). Interlibrary loans are available. No appointment is required. Place items on hold with your library card, or call us, and pick them up when they're ready. Call the library and we will bring them to the front door or to your car. Visit https://hannalibrary.ca  to view current open hours & curbside pickup hours.
To order items, place holds through the library catalogue or phone.  You will be notified by phone, email or text message.  Come to the library during regular hours and give us a phone call.
The outdoor book drop remains open 24/7 for returns.  Due dates remain the same and overdue fines have been waived until June 30, 2021.  All items will be quarantined for 3 days prior to check-in.  Your items remain on your account until after the quarantine period.
Phone:  (403) 854-3865
Email: library@hanna.ca
Address:  202 1st Street West
Borrow Bundles
A book bundle is a curated selection of books specially handpicked by a librarian.
Craft Kits
At-home activities for families, while supplies last.  
Virtual Programs & Services
What is a Zoom Meeting?  Take 30 minutes and learn the basics.  They cover scheduling, inviting others, host controls and more.
How to use Facebook Live: The Ultimate Guide.  Learn how to broadcast using your mobile device, how to go live from a desktop, how to analyze your live video's performance along with tips and tricks.
Elisabeth Gilbert, Nicolas Sparks, Melinda Gates, Stephen King and more……  What are they reading during quarantine?  Click Here