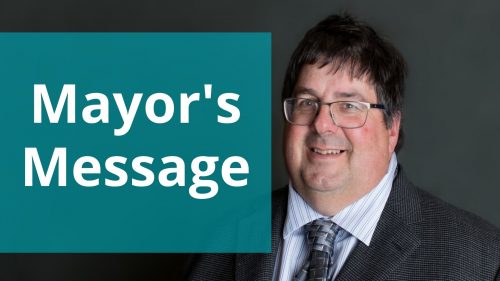 On behalf of Council, Happy New Year and all the best to everyone. I hope that everyone was able to enjoy some good family time and recharge their batteries for a New Year.
Council approved their 2023 budget at the December 13, 2022 meeting. This approval followed two separate budget meetings and with costs increasing for all goods and services I am pleased to say that this budget was approved with a 0% municipal tax increase. The budget will be reviewed again in the spring prior to setting the tax rate.
I am pleased with the snow removal completed by the town crews. I know everyone wants their street completed first but there is an approved snow removal priority listing which can be found on our website at hanna.ca/streets. Following the snow and rain over the holidays, the streets remain in satisfactory condition and there are no plans to do a second full residential street snow removal unless we receive significant additional snowfall. Street conditions are regularly monitored and in the case of drifting, roughness, etc. the crew will remediate.
Changes have been made to how municipal bylaws will be enforced. In 2022 the Town of Hanna contracted bylaw enforcement from the Special Areas Board. This arrangement worked satisfactorily but with changes to the Special Areas Peace Officer staff complement, and an opportunity to contract a part-time enforcement officer on our own, the Town has contracted Ms. Tracy Raypold to provide Municipal Enforcement Services effective January 1, 2023.
Please note that if you have a concern or issue with municipal bylaws not being followed you can call or stop by the Town Office or send your concern through our "Report a Concern" form found on the Town website hanna.ca/report-a-concern.
With the above said, this serves as a friendly reminder that it is the responsibility of property owners to ensure their sidewalks are clear of ice and snow within 24 hours after a snowfall has ended. The majority of residents do this very well but for those of you who don't, consider this a warning.
Remember to reach out to me with any concerns, issues, or topics regarding the governance and operations of the Town of Hanna.
Respectfully
Danny Povaschuk, Mayor