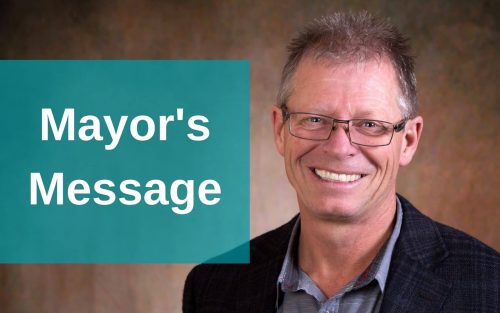 Welcome to summer! As restrictions are lifted and we start getting back to a normal life, I hope everyone is doing well.
We certainly had a taste of hot weather a few weeks ago. It was a great opportunity to open the new spray park a couple of days early with great success. The park was very busy and welcoming for those wanting to cool off.
I want to acknowledge the Community Services Department on another amazing Canada day celebration. With very short notice of relaxed regulations, they did a tremendous job putting it together.
Of course, also with loosened restrictions our facilities are once again open. Let's hope that as we head into fall, we can get back to normal activities in our facilities and elsewhere.
I'm happy to announce that the Town of Hanna will host our annual Mayor's Garden Party for Senior's on Tues. Sept 21. Please RSVP at the Town Office. (403) 854-4433
Have a great summer and take care.
Respectfully
Chris Warwick, Mayor