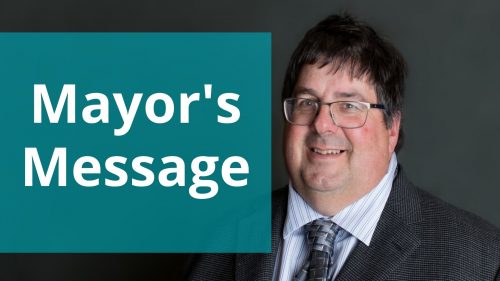 Welcome to fall! The evenings are getting cooler and the days getting shorter as we head into fall and return to normal with school classes beginning and the transition from summer activities and programs to fall/winter activities.
I hope everyone had an opportunity to enjoy the second season of the Music in the Park series which concluded on Sun Aug 28. Stay tuned for an exciting announcement regarding a large free community concert with Gord Bamford headlining on the evening of Oct 21.

The nomination period to fill the vacant council position ended at noon on Mon Aug 29. One nomination package was received so Mr. Vern Thuroo will be elected by acclamation and sworn in as a Councillor at the next regular meeting on Sept 13. As elected officials, we are looking forward to Vern joining the team. We all have the same goal to work together for the betterment of the community over the next three years.

Council recently had a presentation from the Special Areas Board Community Peace Officers who have been contracted by the Town of Hanna to provide municipal enforcement. Council is pleased at the enforcement measures taken with 70 files activated to date. These seventy files are broken down as follows:
• 61% are for unsightly property
• 19% are for traffic and
• 17% are animal complaints
Please note that a 'file' is simply an investigation or a complaint and while enforcement may be requested, tickets are rarely issued.

Written complaints receive priority for action. They can be filed on-line at the Town of Hanna website hanna.ca/enforcement, or you can pick up a complaint form at the Town Office. If you have received a warning or a notice to remedy and have questions, please contact the Town of Hanna not Special Areas.

You may have noticed that the Tennis Court replacement project is underway and will be completed soon, providing Hanna with two state of the art tennis courts and six pickleball courts. This improvement will serve the community for many years to come.

In addition, the Town of Hanna was successful in receiving funds from the Federal Government to add an asphalt walking trail starting at the Hanna Lodge. The trail will move south along the west side of Palliser Trail to 2 Ave including the pocket park where the large goose lives. The project will also widen the walkway in Hector King-Hunter Park with an asphalt pathway. This work will start mid Sept with an anticipated completion prior to the end of Oct.

Council and Administration will be entering into the 2023–2025 budget process shortly so please reach out to me or other members of Council if there is anything you feel needs to be addressed in the next three years, so it can be brought forward for discussion.
Remember to feel free to reach out to me with any concerns or issues you may have.

Respectfully,
Danny Povaschuk, Mayor