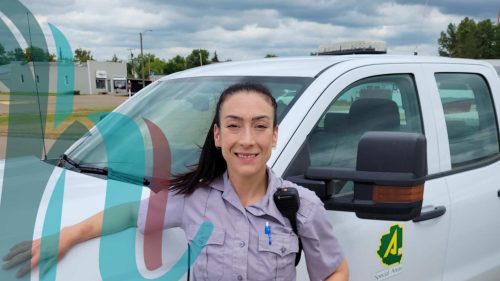 Town of Hanna is pleased to introduce Special Areas Transport Officer Tracy Raypold. You may see Officer Raypold in Hanna as she delivers bylaw enforcement services on behalf of the Town.
Tracy is new to the region and excited to settle down in rural Alberta and begin building relationships in our community. She is especially excited to enjoy the wide-open spaces with her 4-legged family.
Tracy has been asked to focus on unsightly properties and has been successful with compliance using education. Soon, priorities will focus on backyards and alleys as well as RV parking. Remember, 48 hours on the street and then the RV or trailer must be removed for 48 hours.
Town of Hanna has asked Bylaw Enforcement Officers to use informal door knockers to inform people what infractions they need to deal with before they proceed to issuing tickets. These door knockers are a friendly reminder and are NOT a ticket.
Residents who have a bylaw complaint are asked to contact the Town Office during office hours or to complete the online complaint found at hanna.ca/report-a-concern. Anonymous and complaints via social media will not be actioned.