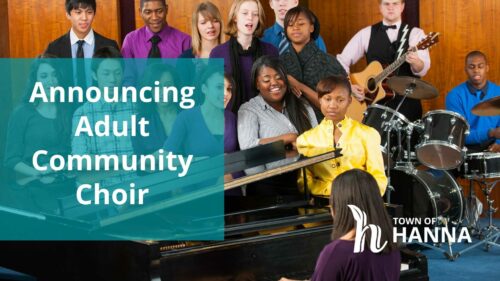 Town of Hanna is pleased to partner with adults who are interested in forming a Community Choir.
If you are 18 years or older, and love to sing, we want you!
No previous musical experience is required, just a willingness to have fun and sing.
Starting Tues. Sept 27 at Centennial Place
12:30 pm to 1:30 pm
There's no cost and there's no need to register. Just show up and see if this is a fit for you!