Curbside Pickup  403-854-3865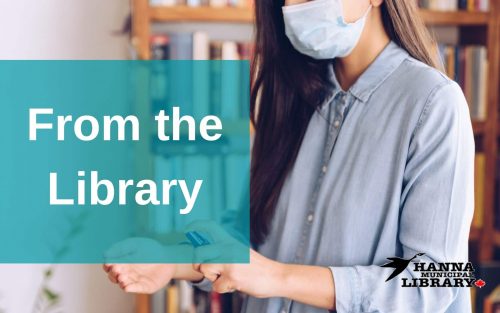 Tuesdays 10:00 am – 3:00 pm, Wednesdays & Thursdays 12:00 pm – 5:00 pm.
Need something new to read for you or your family? Visit tracpac.ab.ca to place your holds or call the library for help finding your next page-turner! Staff will let you know when your books arrive. Then come to the Library during the above times to collect your books. You just need to call us when you get to the Library or before you leave the house and we will have your books ready at the front door.
Summer Reading Program
Summer Reading is back at the library! While the doors are still closed, reading and imagination can happen anywhere!  From July 9 – August 21, youth ages 0-17 can register for the Summer Reading Challenge. Track the number of minutes you read (15 minutes = 1 point), submit them by Friday at 3:00 pm and be entered to win a weekly prize. Registration forms are available on the library website. Don't forget to follow us on Facebook for at-home summer activities and stories!
How to Track Your Reading & Enter to Win Weekly Prizes
Using your reading log, write down the amount of time you read each day (from five minutes to sixty minutes, it all counts!). 15 minutes read = 1 point. Have your parent or guardian add up the time you read each week and email a picture to library@hanna.ca by Friday at 3:00 pm and we'll put your name in for a chance to win a prize the following Monday! Reading logs can also be brought to the library when you schedule an appointment during our Curbside Pickup.
Storywalk®
Looking for a fun family activity? Walk or bike along the Fox Lake walking path and read the story "Picture on a Tree" together on Thursday August 20 from 10:30 am – 7:30 pm.
Join the Family Resource Network for S'mores at Fox Lake Campground from 5:30-7:30 pm.