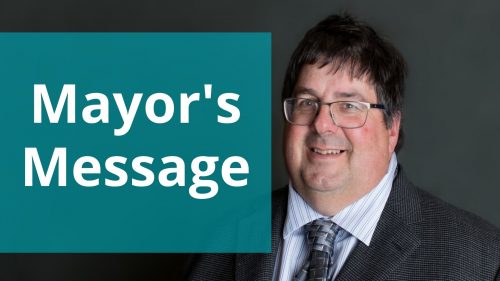 Welcome to summer! The recent rains have been great to make the community green and provide the farmers and ranchers with much needed moisture but how about those mosquitoes!
Hope everyone had an opportunity to enjoy another great Canada Day and was able to take part in one of the many Town of Hanna hosted activities. It was great to see so many people enjoying the activities in Hector King-Hunter Park until the downpour shut the activities down.
Council and I enjoyed hosting the Mayors Garden Party during Seniors Week and hope all who were able to attend enjoyed the Ukrainian themed lunch and the JC Charyk Choir.
I and the rest of Council were saddened with the passing of Councillor Gerald "Brass" Campion on June 11. Councillor Campion had served closed to 12 years on Council. He was passionate about this community and he will be missed. As a result of Gerald's passing the Town is required to hold a by-election within 120 days of his passing. The by-election will be held September 26 but more importantly the deadline to submit your nomination will be 12:00 noon on Monday, August 29.
Remember to feel free to reach out to me with any concerns or issues you may have.
Respectfully,
Danny Povaschuk, Mayor