Hanna's Cpl. David Searle would like to hear from citizens in the Detachment area. If you reside in one of the following areas you are asked to express your concerns and comments in a letter or email.
Town of Hanna, residents,
Special Areas 2,
Craigmyle,
Endiang, and
Youngstown.
The Detachment would typically host a Town Hall Meeting in the local community hall; however, due to the current state of the pandemic, this is not possible. As a result, for a two-week period starting Mon. Mar 1, Cpl. Searle will be accepting input from community members through either regular mail or email.  You may write directly to Cpl. Searle by using one of the following:
Mail to:  Hanna RCMP
Box 1209, Hanna or
Email:  KHannaEmailServices@rcmp-grc.gc.ca
Starting Mar 15, Cpl. Searle will review all of the correspondence received and respond to the top 10 issues and concerns.  These results will be published and available through the community websites and social media pages.
Cpl. Searle thanks everyone in advance for taking the time to help identify community concerns.
Business Directory a Popular Tool
Businesses operating in the Town of Hanna are reminded that their 2021 license to operate is due.
Did you know, that all licensed businesses are included – at no additional fee – in the Town of Hanna business directory? 
Did you know that this online Business Directory was viewed an average of 48 times a week in 2020? Yes. 48!  7 times a day someone goes to hanna.ca/business-directory to find information on a Hanna Business.
Conducting a business without a license may result in fines of up to $10,000. New applications and renewals are available at the Hanna Town Office.
The following organizations were awarded the 2020 Community Services Board Grant.
Seals Swim Club. $1,000 for equipment purchase.
Library. $1,000 for program expansion.
Historical Society/Museum. $1,000 for special programs.
The Community Services Department has been providing financial assistance to not-for-profit organizations since 1986 through this grant program. This allows organizations to provide programs, special events or activities that enhance the recreational and cultural opportunities in the community. Council provides $3,000 annually for this program to be granted to eligible recipients through an application process. Funding criteria and requirements are established by the Community Services Board and can be found in the application package. hanna.ca/communityservices/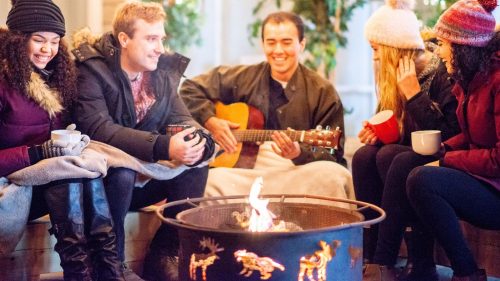 Just a short distance west of Hanna, is a beautiful natural setting open to residents to visit. Firepits can be accessed for warming up or even roasting hotdogs and marshmallows! (Bring your own wood). Take in the fresh air, gorgeous vistas, or maybe a wildlife sighting as nature soothes the soul.
√   Congratulations! Sam Lockhart has been appointed as the newest member of the Hanna Community Services Board.
√   Reminder, the deadline for summer employment is Mar 1.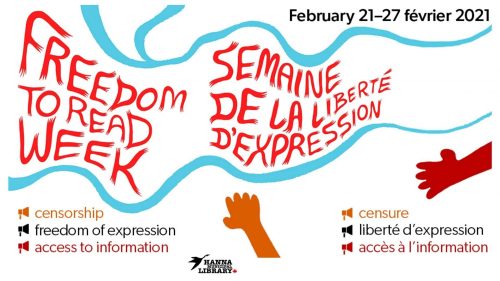 Freedom to Read Week (Feb 21-27) is an annual event that encourages Canadians to think about and reaffirm their commitment to intellectual freedom.
Despite having strong traditions of free expression and free inquiry, Canada also has a long-standing tradition of censorship. Historically, books and magazines have often been quietly removed from libraries and classrooms. Freedom to Read Week was founded in 1984 to challenge the covert nature of censorship, creating a broader awareness of these ongoing challenges to Canadian writing. The website freedomtoread.ca has an updated list of books that have been challenged and/or banned in Canadian libraries and schools. Chances are, you've read a book on the list.
Looking for a book? Contact the library at 403-854-3865