In cooperation with Hanna Health Services, the Town of Hanna provides the use of the Handi-Van to residents requiring transportation to medical appointments. The van can be rented for $15.00/day plus $0.15/km, plus fuel and GST.  Contact the Town Office for booking and details or click this link  Handi-Van Contract  (rates are effective January 2019)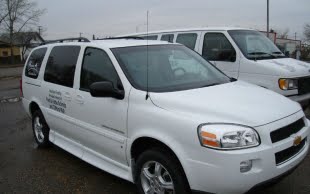 Handi-Van Brochure
Available to transport individuals with accessibility issues who cannot use regular transportation with dignity because of a disability.
Handi-Van Contract
You may review, print and complete the contract prior to booking the Handi-Van.
During Seniors' week every June, the Mayor hosts a Garden Party offering entertainment, lite lunch and refreshments in honour of, and with Hanna's Seniors.This special day is compliments of the Town of Hanna and Hanna F.C.S.S.


Mayor's Garden Party
June 4th
11:00 am – 1:30 pm
Community Centre (503 5th Ave. W.)
RSVP by MAY 31st for a Free afternoon of great entertainment and hot luncheon.
Sponsored by Hanna FCSS.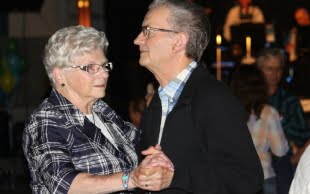 2019 Schedule of Events 
DATE
TIME
EVENT
LOCATION

Monday, June 3

2:00 pm

Strawberry Tea

Scapa Hall

Tuesday, June 4
2019
RSVP by May 31 
403-854-4433

11:00 am – 1:30 pm

Mayor's Garden




Party Luncheon

Community Centre

Wednesday, June 5

2:30 pm

Ice Cream Social

Nursing Home/




Continuing Care

Thursday, June 6

9:30 am – 11:30 am

Coffee/Guest Speaker

Hanna Legion

11:30 am – 1:00 pm

Jumbo Jim's Hot Dogs

#2 Parkview Manor

Friday, June 7

11:30 am – 1:00 pm

Beef on a Bun

Hanna Lodge

2:00 pm

Tea

Hanna Museum

Saturday, June 8

8:30 am – 11:00 am

Elks Pancake Breakfast
Donations Welcome

Community Centre

7:00 pm – 9:00 pm

Dance Party/




Live Entertainment

Hanna Legion
Calling all angels!! Keep a look out for the neighbour that can't remove their snow, those who are mobility restricted and would be considered "shut in". If you are able, consider making it your business to see their sidewalks and/or driveways are cleared. Besides putting a smile on their faces and providing a sense of relief, you will be seeing to their personal safety and the safety of others.
The Town of Hanna always welcomes volunteers to call in and leave their contact information so when someone calls for assistance, it can be coordinated. This service will be provided depending upon the availability of volunteers and their time. There is no charge for this service, nor expectation of payment for the volunteers. Know that the warm feeling you will have as a result will not be just from your physical exertion, but the good deed you have done! Call the Town of Hanna at (403) 854-4433 for more information or to join the Snow Angels team. ​