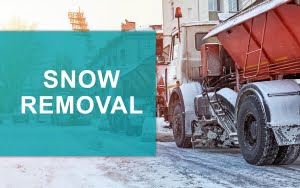 Hanna has over 43 km of streets, avenues, back lanes and perimeter roads.  Some streets are cleared by moving the snow to the sides of the street and putting it on the boulevard, but vehicles parked on the streets and in areas that need to be cleared increase the time it takes.  Also, the grader blade is not as wide as the streets so several passes are required.  A majority of the streets do not have boulevards and require extra time and resources to clear the snow.  As the snow needs to be hauled to an off-site snow dump location.
As a general rule, after heavy snow falls, the snow is cleared from the streets in the following order:
Emergency vehicle access routes
Collector streets – Palliser Trail, Fox Lake Trail, Pioneer Trail, 2nd Avenue, 3rd Street and Centre Street
School Bus Routes – 7th Avenue and the streets around both schools
Airport
Residential streets & avenues
Cul-de-sacs and crescents.
While this is very typical, sometimes continual snowfall or ease of access can change the plans.