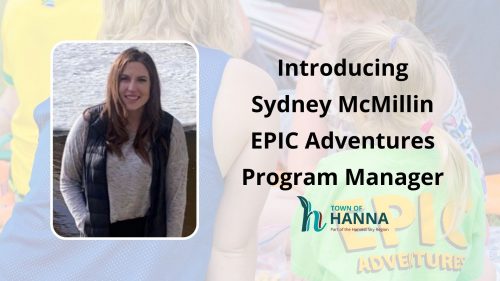 It's time to begin planning for Summer!
Meet Sydney McMillin. This is Sydney's fourth summer and she is very excited to return and see all the kids again. She just completed her second year at Red Deer Polytechnic working toward her Bachelor of Education.
Working with children has always been her passion and she is very excited to be able to be a part of the program again this year. Be sure to join Sydney and the other Epic Adventures staff who together with your children will make this summer "EPIC"!
2023 Epic Program
This summer, the program will run Mon – Thurs from 9:00 am to 4:00 pm.
Fridays are 9:00 am to noon.
How to Register
Visit hanna.ca/epic to learn more about the schedule and the themes for each week.
Complete the online registration.
Get your fees paid.
Wait for your confirmation email from the Program Manager.