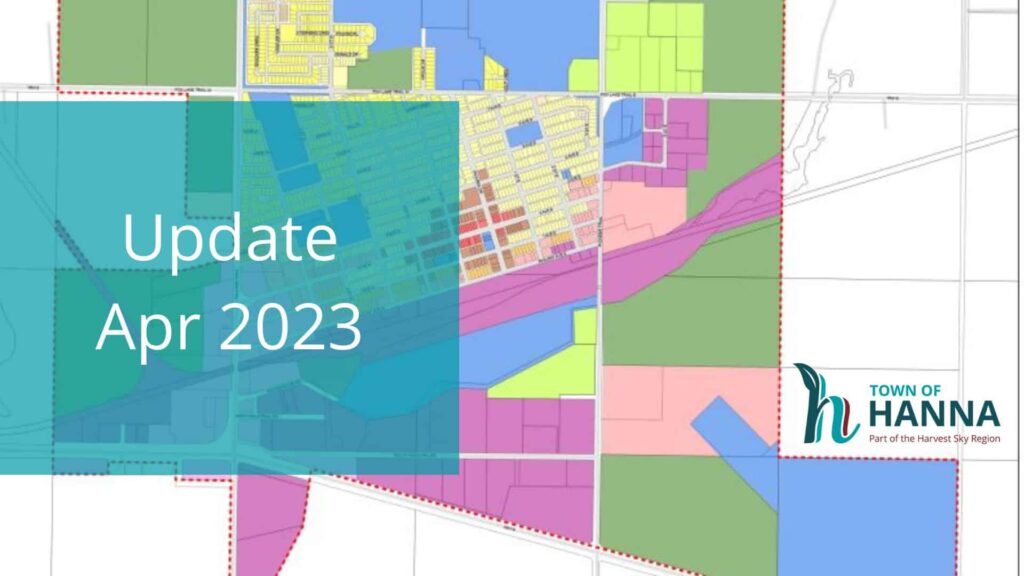 At its regular meeting of Apr 11, 2023, Hanna Council accepted the What We Heard Report for information. A copy of the report is available for viewing at https://hanna.ca/bylaws-policies
This report is a collection of all the feedback from the open house, surveys, phone calls, meetings and emails with regards to the Draft Land Use Bylaw (version 1) received by the Mar 22, 2023 deadline.
What are the next steps in the process?
Hanna Council also provided direction on April 11 to Administration and Palliser to analyze the comments in the What We Heard Report and begin preparing a second version of the Draft LUB and the Telecommunications Structure Policy. Once ready, the second version of the LUB will be presented to Council for first reading. It is anticipated that a second draft may be ready for Council consideration at its May or June meeting.
Although Palliser will not be accepting any comments on the Draft LUB during the revision process, Hanna residents and businesses will be able to provide further comments on the second version at the formal public hearing, which will be scheduled following first reading of the bylaw.
When will the Bylaw come into effect?
Council considers the approval of a Land Use Bylaw through three readings of a bylaw. A formal public hearing is also required after first reading of the bylaw. Council can make amendments to the bylaw at any of the three readings of the bylaw. The Land Use Bylaw comes into effect after it receives three readings. An effective date will be chosen and written into the bylaw for transparency and clarification.
It was anticipated the new Land Use Bylaw could be in effect by May 1, 2023. With the additional time being added to the process, a new date will need to be determined. It is most likely that the new bylaw will not come into effect until fall 2023.