The deadline has passed for most seasonal positions hired by the Town of Hanna but the Public Works department is still accepting applications.  If you are interested in assisting with painting, yard maintenance, underground infrastructure and  enjoy working with a team, submit your resume or application form  hanna.ca/employment
Please remember the dangerous and unpredictable conditions of ice on bodies of water.  Those who use these bodies of water for winter recreation are cautioned to avoid going on them now and be aware of the potential danger that exists. Even in mid-winter, precautions should always be taken when setting foot or driving on ice. Be smart – stay safe!​
​​Please do your part to keep the Town looking good. Carry a plastic bag with you to clean up after your dog and dispose of the waste properly. 
Giving Day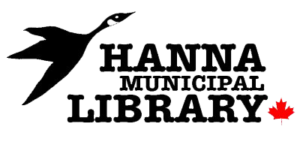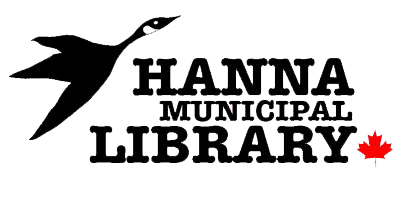 The Hanna Municipal Library is participating in Library Giving Day on April 7.  Library Giving Day is a fundraising movement to support public libraries across North America. You can make a difference by supporting Hanna's library.  Donations of $20 or more can receive a charitable receipt.
Donations are accepted at the Library (202 1st St W) or at the Town Office (302 2nd Ave W) and are guaranteed to stay in Hanna.   Donation forms are available at the Library and Town Office, or you can print one at home. hannalibrary.ca/about-us/donations
​​Spring Reading Challenge
April 1-16 is a reading challenge for= ages 5-17.  This is a bingo game and  participants are challenged to fill out at least 5 squares during spring break and return the bingo card to the Library for a chance to win a pizza.  All forms of reading & learning qualify. Bingo sheets can be picked up at the Library starting Apr 1.
Dr. Fortna Updates the Community Mar 30, 2021
The main event!  As Dr. Fortna mentions in the following video, there have been changes and we are all learning this video process …  again.  Therefore, the volume on this video is a little bit low so be sure to have your volume turned up all the way in order to hear and we will endeavor to do better for future videos.
Also, Dr. Fortna talks about the nature of some of the questions that have been coming in lately.  In order to accurately answer these questions, she is spending hours of her own time researching and preparing her response.  Because some of the questions are more complex and may require more of a conversation, you are encouraged to include your name (first name is fine) and contact telephone number.  Depending on the nature of the question, she may elect to contact you directly or have one of her staff make arrangements to discuss your question one-to-one.
This video is 25 minutes in length.  Thank you Dr. Fortna for all the hours you have spent preparing for and recording these videos for your patients and community.  It is truly appreciated.
Thank you Dr. Fortna, Dr. Imarhiagbe, Dr. Hanna and Dr. Mdawe.  You and the health care staff at the medical clinic, long term care, and the hospital are truly appreciated.
or