If you love the outdoors, the Harvest Sky Region is the place for you. Hanna is near countless lakes, forests, trails, campgrounds, and wide-open spaces. Our beautiful beaches offer our visitors plenty of activities, from fishing to building sand castles, and so much more. Here are the beaches you'll find near Hanna.
Fox Lake Park and Helmer Dam
Travel 2.5 km west of Fox Lake Trail and make the most of those lazy, hazy summer days. Enjoy water sports, a sandy beach, picnic areas and playgrounds, and fully serviced camping – all within easy reach of Hanna.
Visit  Fox Lake Park Campground on our website for more information.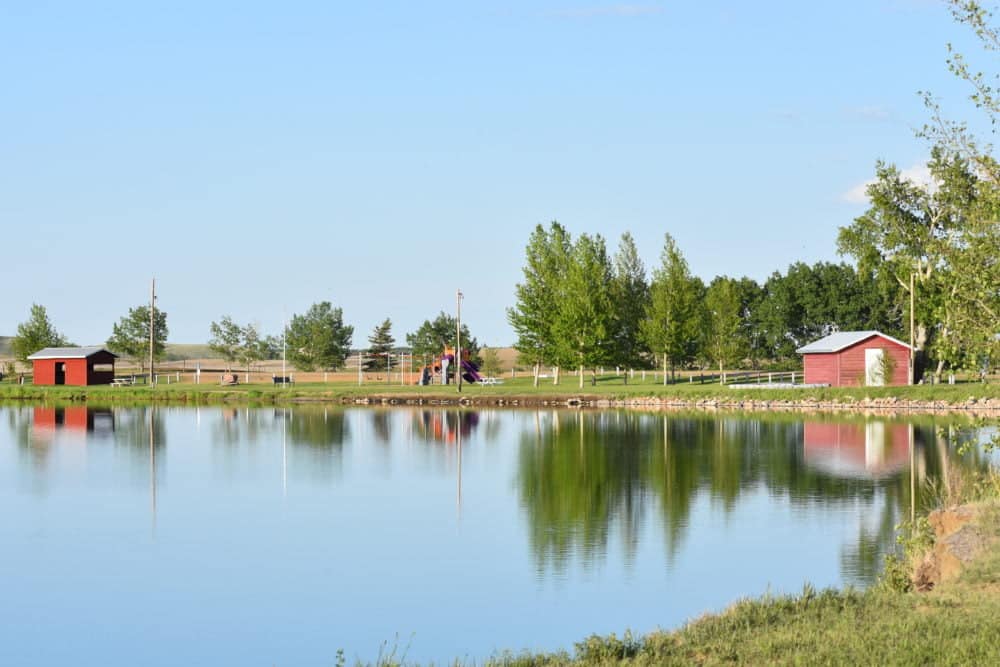 A short drive southeast of Hanna takes you to the sandy beaches and warm waters of Prairie Oasis Park. Ideal for water sports, this well-developed recreation area and campground offers visitors a fun-filled, relaxing holiday.
Visit Prairie Oasis campground at the Special Areas website for more information.