Address:  501B 3rd Street West
Centennial Place: (403) 854-4700
Hours (reduced during COVID-19):     Mon to Fri 9:00 am to 8:00 pm   
Users are encouraged to phone in or consult the community event calendar for holiday closures.
COVID-19 Protocols
(updated Mar 3, 2021)
Protocols are constantly changing. The documents available on this website will be considered the most current version.
General
Increased use of hand sanitizer, disinfecting regularly, and enhanced cleaning as advised by Alberta Health Services.
Drop-in use not permitted
Entrances are separated from exits when possible
Users must submit a written "Return to Play" plan.
Upper floor dressing room is limited.
Lower floor dressing room is closed.
Upon Arrival
Arrive no earlier than 15 minutes prior to your program
Sanitize and proceed to check-in with the self-assessment or your program contact.
Participants may proceed to their program area. Parents may exit.
Leaving
Exit directly following the conclusion of your program
Fitness Centre
Bookings are required during hours of operation.  Book online on this page (scroll down) or phone (403) 854-4700
Maximum of one user per booking OR one user and trainer (exceptions: couples will be permitted with trainer).
Water will not be provided and change rooms and showers are closed
All equipment must be sanitized after each workout session.
Drop-in rates apply OR members can opt to reinstate their membership but will not have 24/7 access until regulations allow.
Cervus Equipment Walking Track
Open Mon to Fri 9:00 am to 8:00 pm
Self-assessment must be completed upon facility entry.
Directional arrows will provide direction for flow.
Walking only – running and high intensity activities are not permitted.
Maximum of 10 users per time period on the walking track (15% occupancy).
Physical distancing must be maintained.
No charge for use.
The Cervus Equipment Walking Track is available to be booked.  Up to 10 individuals may use the track at once (15% occupancy).  Please book a time slot for each individual walking as opposed to each household.  The Walking Track is booked in 30-minute increments.  You are welcome to book additional increments back to back if you would like to walk longer than 30 minutes.
Out of respect of other users and people who have booked, please adhere to your booked time and if you must cancel, please use the instructions in the confirmation email or phone Centennial Place (403) 854-4700.
Centennial Place is a 16,000 square foot facility featuring a walking track, field house, two dance studios, a fitness room, pre-school space and a combined use music/youth room. 
Centennial Place is a first class recreation facility to allow residents of Hanna to enjoy quality of life that includes active and positive activities.  The building was designed to harmonize with the open air and open fields all around us by bringing the colours of heritage green, stone, wheat, earth and sage into the building.    During visioning sessions, the people of the community asked for an open, airy, and welcoming facility, so the design incorporated lots of natural light to make it bright, welcoming and warm.  The multi-faceted building provides space for activities and  programs for all ages by encompassing dance studios, fitness room, walking track, field house, pre-school  and youth rooms.
There was care taken in terms of designing the dance studios so that the natural light would enhance and inspire the dancers. Our very compact fitness center provides the basics for a complete workout and the fact that it's associated to the walking track and the field house allows for 24/7 access to those facilities.   We are pleased to have Kiddies Korner, a certified Province of Alberta pre-school program, as a tenant within the facility.  This space is shared by Golden Prairie Parent Link, another provider of quality community programs for children.
Centennial Place is used by over 200 people a day, whether they are attending Kiddie's Korner, using the fitness center or walking track, participating in dance, community band or registered Town programs. Special event programs such as yoga, zumba dance, after school activities, adult and youth recreation nights, volleyball, basketball or pickleball are provided to encourage community members to get out and get active.
The Hanna Fitness Centre is available to anyone 16 years of age and older. The Fitness Center features:
700 sq. ft. dedicated to fitness equipment
24/7 card access for members
24/7 card access to walking track
change room and shower facility
access and use of field house during operating hours
Apply for access today!
*Note Platinum Access includes Lane Swim, Public Swim & Aqua Fit at the Swimming Pool during scheduled times.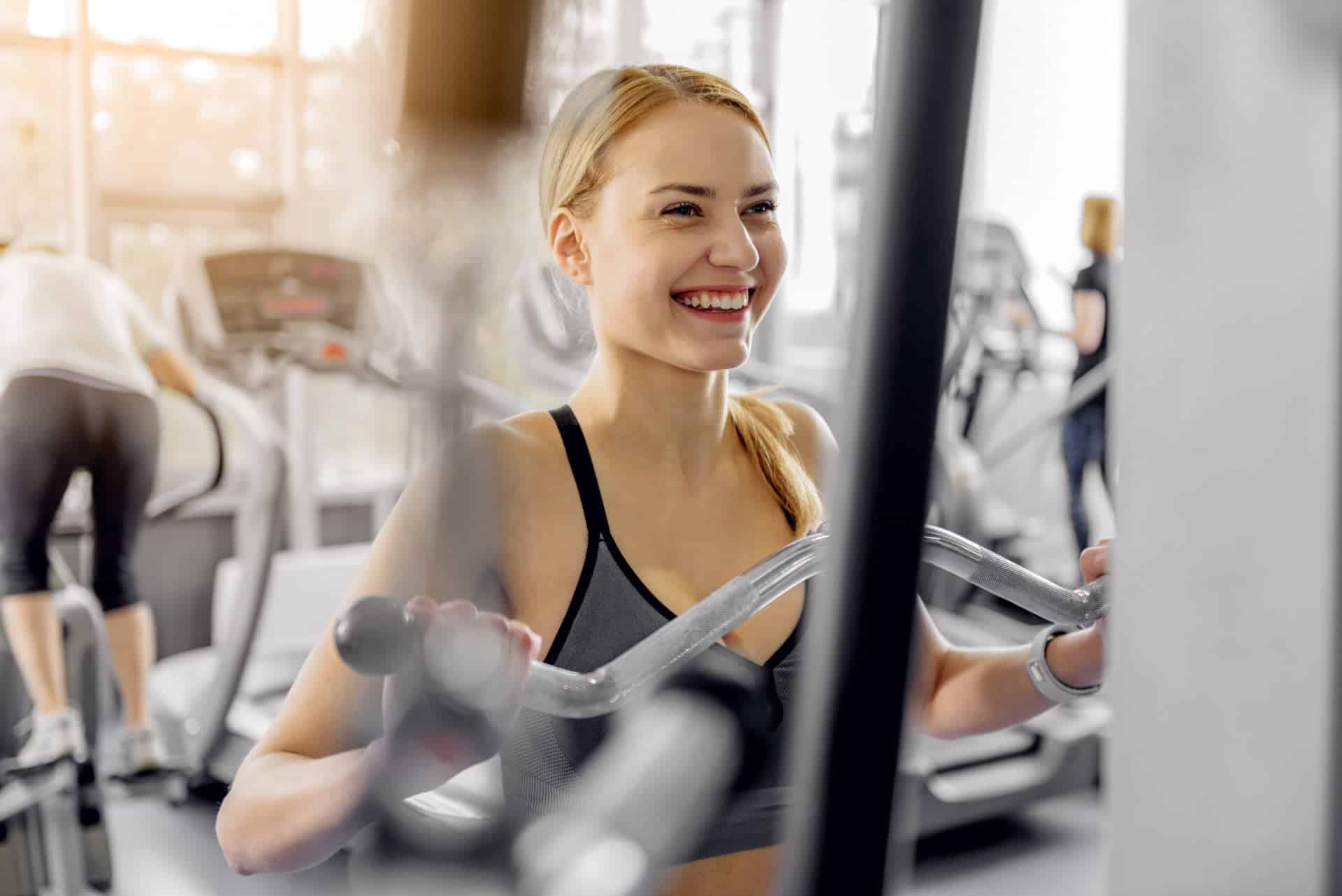 6100 sq. ft.
Full sized regulation court for basketball and volleyball
Cross court for badminton and volleyball
Space is suitable for:  recreational sport use, group exercise classes, physical activities for all ages
Maximum occupants: 100
The Field House may be rented for private functions.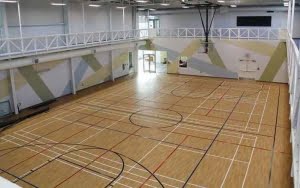 1200 sq. ft.
Large gathering area with seating for casual use
Elevated ceiling to second level
Space is suitable for: gathering spot or small group functions in conjunction with use of field house where food may be served.
Ladies and Gentlemen washrooms are located on the main floor 
Change rooms are on the main floor, each equipped with a large private shower
Both the main floor and second floor washrooms can accommodate wheelchairs but the second floor washroom is a larger design.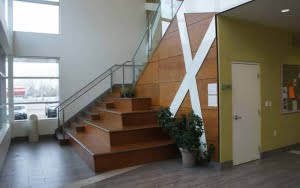 800 sq. ft.
Designated pre-school space for children play and programs
Miniature washroom for children
Access to coffee room/food preparation
Internet access with large screen
Space is suitable for Kiddies Korner Play School, pre-school programs and events
Maximum occupants: 25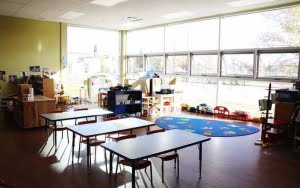 Edie May Duff Dance Studio and Studio#1
2 studios.  975 sq. ft & 740 sq. ft.
Sport flooring suitable for a variety of dance classes
Internet access with large screen
Space is suitable for: dance classes, yoga, tai chi, low impact exercise or stretching.
Maximum occupants: 60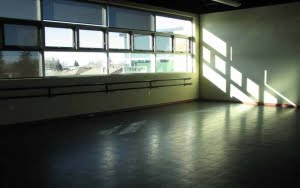 Service area restricted for user group purposes only
Dishwasher and Refrigerator available
Basic supplies for general use
Space suitable for: serving of prepared food such as cake, pizza, etc.
*Not a commercial kitchen for food preparation*
The coffee room can be rented in conjunction with another room rental. 
Chinook Financial Music & Youth Room
1015 sq. ft.
Acoustic treatment of ceiling for sound
Storage cabinets for program supplies and regular users
Designated Band storage area with outside access
Internet access with large screen
Space is suitable for:  Band, chorus groups, musical jam sessions, youth activities, after school care, summer youth programming, small groups
Storage closets
Maximum occupants: 54
The Music and Youth room is available for private rentals.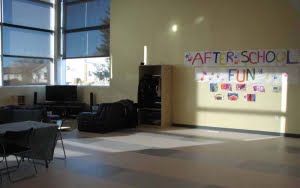 Cervus Equipment Walking Track
Space is suitable for walking and jogging.
2500 sq. ft  If you use the outside of the track, 1 km = 10 laps and 1 mi = 16 laps
Access from main lobby or from fitness centre
Sport flooring covers the entire track
Space is suitable for: walking, jogging
Maximum occupants:  60
The walking track is FREE during business hours. 
In order to use the track outside the above hours, you must hold a Silver, Gold or Platinum Access Pass which can be purchased at Centennial Place.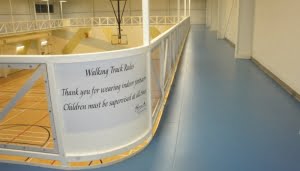 effective January 1, 2020
Drop In
GST will be added where applicable
(Age 14 & under are GST exempt.  Age 15 & over add GST)
Facility
Age
Single Admission
Punch Card
(12 for the price of 10)
Canalta Field House
Youth(6 – 17 years)1
$2.25
$22.50
Adult (18 – 64 years)
$5.50
$55.00
Senior (65+ years)
$4.50
$45.00
Family  (must include 1 adult)
$11.00
n/a
Fitness Centre
$10.00 / day
$100.00
Cervus Equipment Walking Track
Free to the public during regular operating hours
1. GST is included in price
Access Passes
Annual Access Pass Level (Add GST)
Youth2
Adult
Senior
Family
Fitness Trainer4
Bronze
access during regular hours to the Canalta Field House and Cervus Equipment Walking Track
$220.00
$330.00
$275.00
$440.00
n/a
Silver
access from 7am to 11pm to Canalta Field House and Cervus Equipment Walking Track
n/a
$350.00
$295.00
$460.00
n/a
Gold
access 24/7 to Canalta Field House, Cervus Equipment Walking Track and Fitness Centre
$66.00 / mo3
$550.00
$66.00 / mo3
$440.00
$880.00
$1080.00
Platinum
access includes all features of Gold plus Public, Lane and Aqua Fitness swimming
$82.50 / mo3
$605.00
$82.50 / mo3
$495.00
$990.00
$1190.00
2. No GST
3. Pre-authorized payment plan is available.
4. Trainer Pass allows an accredited Fitness Trainer, holding a Gold or Platinum Pass to take clients into the Fitness Centre.
Cervus Equipment Walking Track
Free: During regular facility operating hours.
The walking track is available outside regular operating hours with the purchase of Silver, Gold or Platinum Access.
Room Rentals
| | | |
| --- | --- | --- |
| Room | Youth/Family | Adult |
| Canalta Field House | $45.00 / hour | $72.00 / hour |
| Chinook Financial Music/Youth Room | $40.00 / hour | $44.00 / hour |
| | $154.00 / day | $165.00 / day |
| Bounce House -available when renting Canalta Field House | $120.00 for first 2 hours | |
| | $60 / hour starting in hour 3 | |
Refund Policy
A full refund, less an administration fee, will be issued if the renter cancels 7 days prior to the date of the event.
Administration Fee for rentals under $500 is $10.00
Administration Fee for rentals over $500 is $50.00
Access Pass fees will be refunded on a prorated basis, less a $50 administration fee.
Capacity
Centennial Place   

Capacity:
Main Floor
181
Upper Floor
177

Room Sizes – Main Floor

Chinook Financial Music & Youth Room:
1015 sq. ft.
60
Pre-School Room:
800 sq. ft.
25
Canalta Field House:
6100 sq. ft.
100

Room Sizes – Upper Level   

Dance Studio 1:
975 sq. ft.
60
Edie May Duff Dance Studio 2:
740 sq. ft
43
Fitness Center:
700 sq. ft.
43
Cervus Equipment Walking Track:
2500 sq. ft.
60
Compare the various options, and print and complete the appropriate forms and head to Centennial Place for payment.
 

Bronze Access Application Form
Access to the Field House and Walking Track during regular operating hours.
 Silver Access Application Form
7am – 11pm weekday access to Field House & Walking Track
1pm – 10pm weekend access to Field House & Walking Track
 Gold Access Application Form
24/7 access to the Fitness Centre, Walking Track and Field House
 Platinum Access Application Form
Includes all features of Gold Access plus  Lane Swim, Public Swim & Aqua Fit.
 Fitness Centre Waiver (Age 16-17)
For use where the participant is 16-17 years of age.
 Fitness Centre Waiver (Age 18+)
For adult participants.