Address: 502 Pioneer Trail
Ph: (403) 854-4244
Hours:  June 25 – August 27 10:00 am – 6:00 pm
Off Season by Appointment
Admission is a donation
Email the Hanna Museum by sending to: hannamuseum1912 at gmail dot com.
Be sure to watch the Pioneer Village & Museum Facebook page for coming events.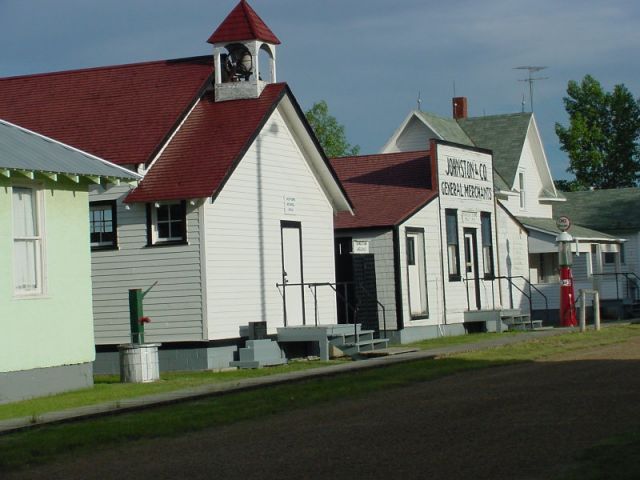 A walk through the past. The Hanna Museum & Pioneer Village is located on Pioneer Trail (east end of 4th Avenue). A full block of historic buildings filled with antiques and turn of the century artefacts is a must for travellers to Hanna.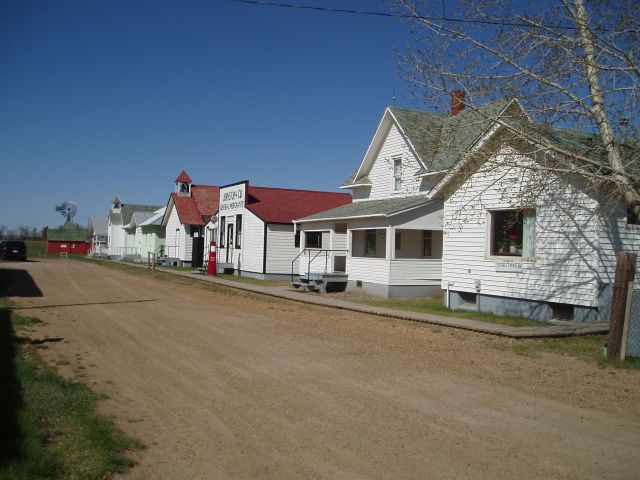 Hundreds of thousands of interesting artifacts are on display. A visit to the museum is truly a glimpse into the past, and there's something to capture everyone's imagination.
Hanna's Historical Society, a volunteer group which operates the village and museum, feels it's important to preserve the area's cultural memories and natural history.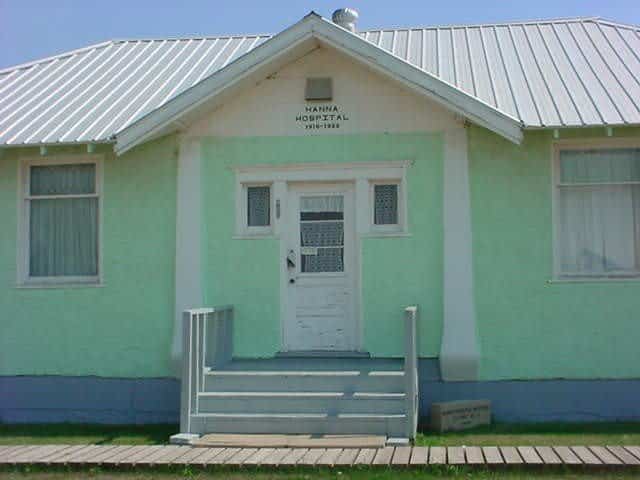 The block of historic buildings on the town's east side houses everything from a fully furnished one-room schoolhouse to tiny antique horseshoes. A full-size steam engine, dental office, butter-making supplies, washing machines, blacksmithing equipment, countless pictures and documents (including original homesteaders' maps), church organs and antique paper presses are just a few of the items on display.
"It's one thing to read about history, but quite another to touch it," said secretary/treasure Vic Mohl. "It's becoming more evident that some of the things we have here can't be found anywhere else."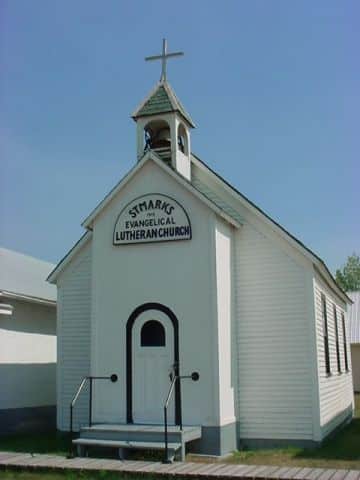 "Old houses are pretty well ransacked by now and it's unlikely people will stumble on any new items. We don't like to brag, but we've been told we're probably number one for this type of museum in the province."
"Almost every little town has a one-building museum, but you don't see many villages along with a main museum building. That makes the Hanna Museum and Pioneer Village so unique."
(Text courtesy of The Hanna Herald)
For further information, contact the Hanna & District Historical Society.