Bylaw enforcement is provided on a contract basis by the Special Areas Community Peace Officer (CPO) program. In 2022, the two municipalities entered into an agreement for enforcement, patrol, administration, and court time if needed. Community Peace Officers can enforce a broader scope of legislation than a Municipal Bylaw Officer as they are not limited to only municipal bylaws. This agreement follows similar inter-municipal partnerships like firefighting.
Community Peace Officers (CPO) do not wear RCMP uniforms. They wear the CPO uniform with the Special Areas logo. They are happy to produce identification so do not hesitate to ask.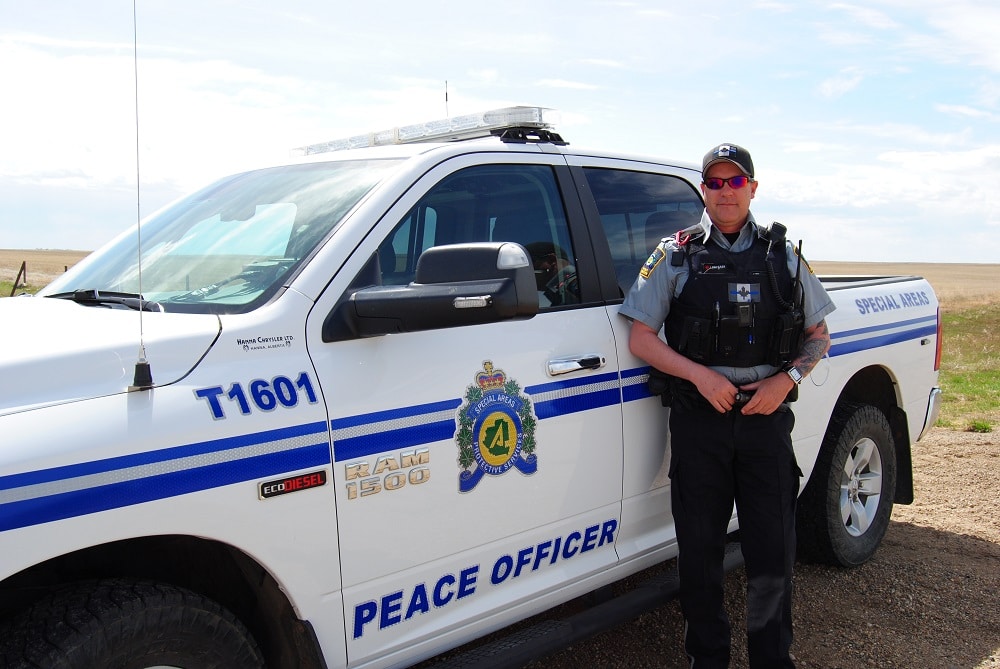 If you have a bylaw concern and live within the Town of Hanna, there are multiple ways to file a complaint.
Online: visit hanna.ca/report-a-concern. Fill out the form and click submit.
In Person: complete a copy of the online form and hand deliver or mail.
Submit the online form found below – this is an interactive online reporting form that will be directly submitted to the Town of Hanna for review.
Complete the paper form and submit it.
Phone or attend the Town Office.
Remember, if you need immediate assistance or your concern relates to immediate public safety, always contact 911.