Drivers are ready and waiting! Book your trip today!
Founded in 1998, Drive Happiness provides safe, reliable, and affordable transportation through volunteer drivers. The service offers door-to-door service to grocery stores, medical appointments, or visiting with family and friends.
Town of Hanna is pleased to be a partner in this program and is always looking for volunteers to provide assisted transportation to older adults with mobility challenges. Eligibility includes:
65+ years of age
able to enter and exit vehicles with limited assistance
able to complete an application form although assistance can be requested
Riders purchase $10 paperless tickets to exchange for rides or deliveries under 40 km and 90 minutes. Rides exceeding these limits require multiple tickets. Rides must be booked by phoning Drive Happiness (1-888-336-4503) at least 3 business days in advance.
Drive Happiness Brochure
This brochure outlines the details of the Drive Happiness program and provides contact information for volunteer drivers and riders.
In cooperation with Hanna Health Services, the Town of Hanna provides the use of the Handi-Van to residents requiring transportation to medical appointments. The van can be rented for $15/day plus $0.15/km plus fuel and GST. You can review the contract you will be required to complete when you request to book this vehicle.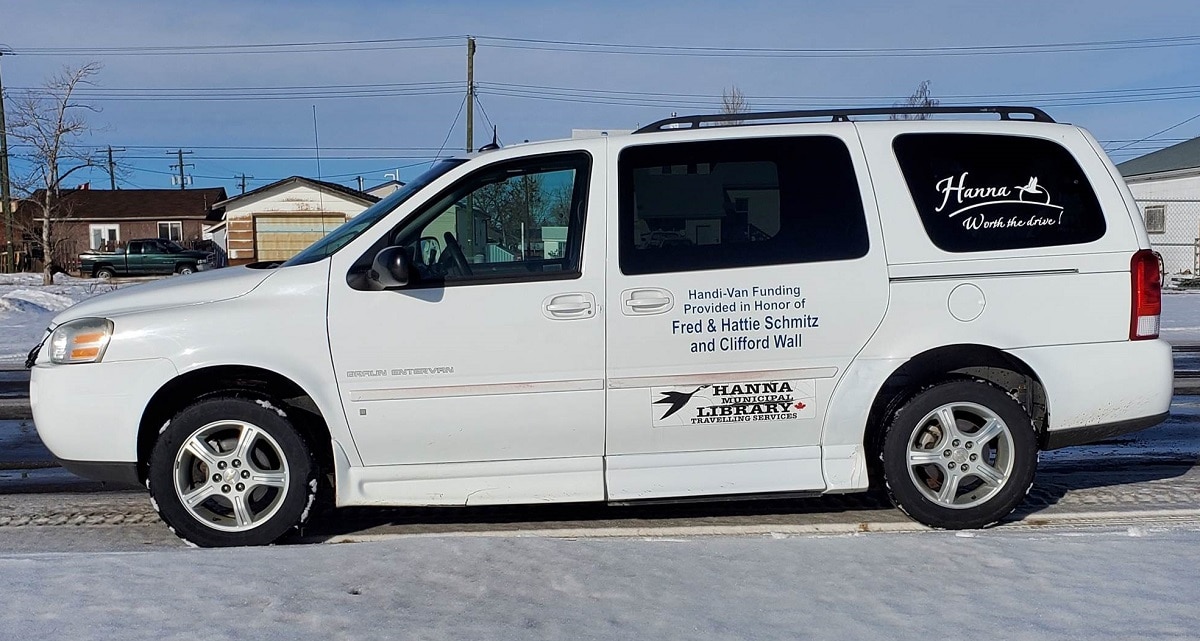 Handi-Van Contract
You may review, print and complete the contract prior to booking the Handi-Van.
Handi-Van Brochure
Available to transport individuals with accessibility issues who cannot use regular transportation with dignity because of a disability.