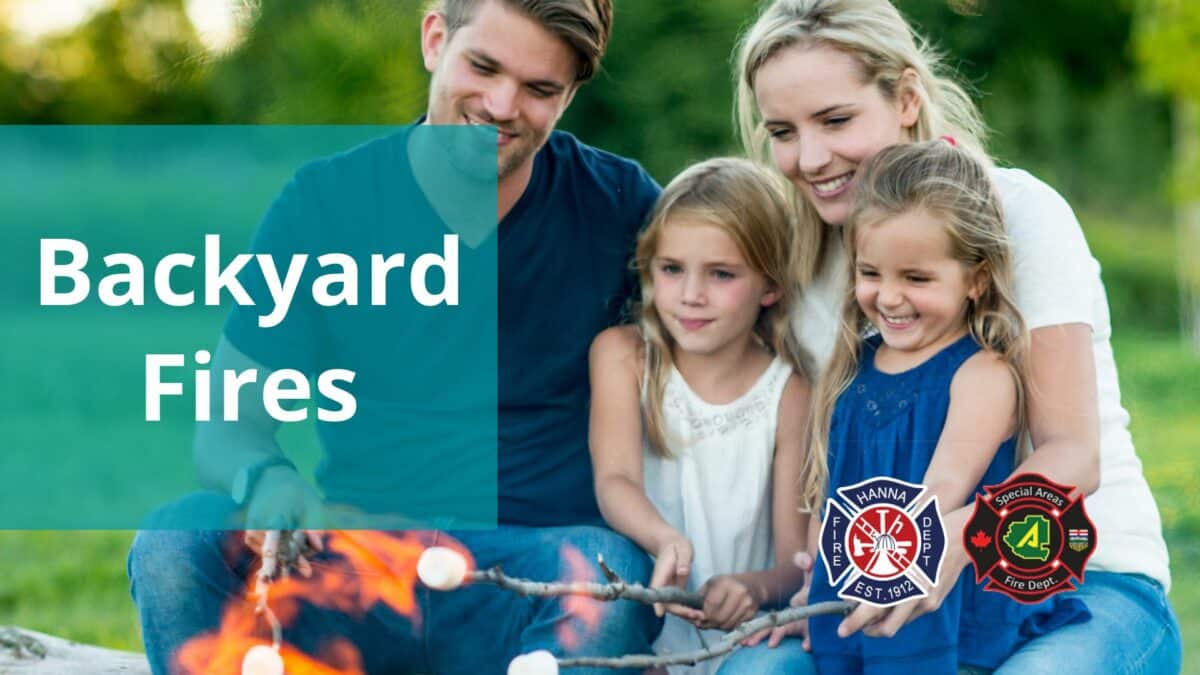 Here we are smack dab in the middle of the summer season and one of the ways we celebrate the short summer months is enjoying backyard fires.
You can surround yourself with fresh air and open skies while enjoying the sound of crackling flames and the scent of freshly cut grass and burning wood as you prepare to barbeque some Alberta beef for supper. This is summer living at its finest.
A lit fire is usually an invitation for others to join. It serves as the backdrop for family and friends for playing games, enjoying beverages, roasting hotdogs, and marshmallows while bonding, storytelling and even romancing. The flames light up the night and offer a cozy and relaxed atmosphere while keeping bugs at bay.
The Hanna and Special Areas Fire Departments have prepared some tips for residents and visitors to consider while they enjoy their backyard fires, whether they are at home or while camping.
Be Prepared
🔥 Check for fire restrictions first. Visit albertafirebans.ca or phone your local government office during business hours.
🔥 Use an approved fire container.
🔥 Make sure the fire is far enough away from trees, buildings and combustible materials.
🔥 Use a fire screen if you have one.
🔥 Never leave your fire unattended.
🔥 Have a water source nearby.
For more information about backyard and campfire safety, visit https://smokeybear.com/