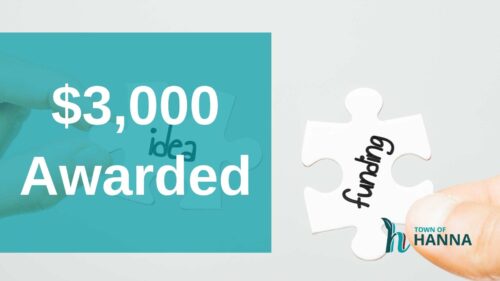 The Town of Hanna has been providing financial assistance to not-for-profit organizations since 1986 through the Community Services Board Grant Program. This allows organizations to provide programs or special events that enhance the community.
Council provides a budget of $3,000 annually. Funding criteria and requirements are established by the Community Services Board and can be found in the application guidelines on the website at hanna.ca/giving-receiving.
The 2022 deadline for applications was Sept 30 and seven applications were received. Representatives of each organization met with the Community Services Board and based on their application, presentation, and interview, the Board has recommended that Town Council award the 2022 Community Services Board Grants as follows:
Legion – Hanna Branch $1,000 to assist with the purchase of computer equipment.
Hanna Dance Association $500 to purchase ballet barres.
Hanna Lacrosse $500 for program startup costs.
Hanna Seals $500 to purchase training goggles.
Council approved the recommendation at their Nov 8 meeting.