Fun and Free Things to do in the Winter Months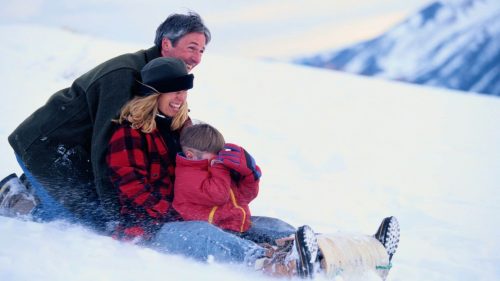 Snow Hills
Challenge your inner child to come out and hit the slopes with your kids. Besides being fun, exercising together as a family provides powerful family bonding, as well as instilling teamwork, cultivating a good habit, and a great opportunity to provide encouragement.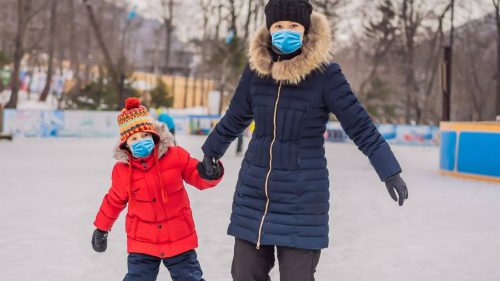 Skating
Strap on your blades and enjoy the great outdoors in an activity as Canadian as maple syrup! Hitting the ice as a family is a great exercise and fun most of all. Be mindful of providing safe distancing.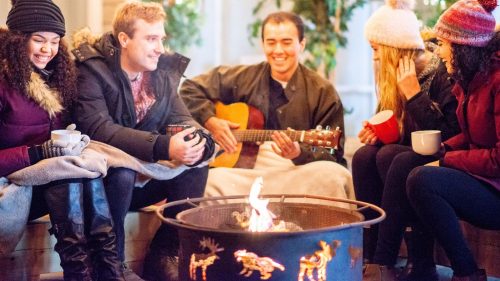 Fox Lake
Just a short distance west of Hanna is a beautiful natural setting open to residents to visit. Firepits can be accessed for warming up or even roasting hotdogs and marshmallows! (Bring your own wood!). Take in the fresh air, gorgeous vistas, or maybe a wildlife sighting as nature soothes the soul.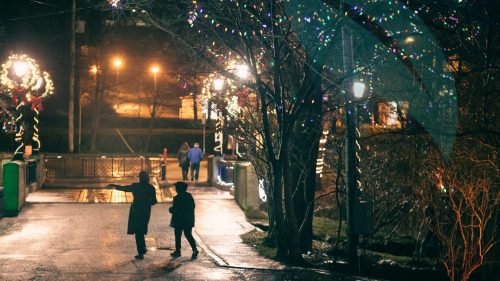 Stroll in the Park
Leave the day behind!  Head out for a walk in the evening to Hector King-Hunter Park to stroll the walkways and take in the twinkling trees along the way.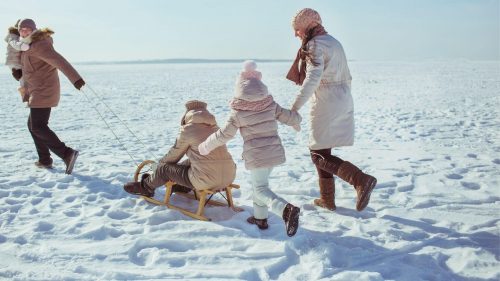 Get out and Move
The incredible difference a walk can make in your day has been well documented. Even 15 – 20 minutes can better your physical health, reduce stress,
improve your sleep, boost your mood, and more! No matter the weather, head outdoors to recharge!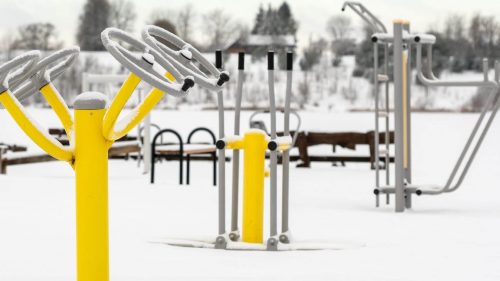 Outdoor Workout
Don't let the cold prevent you from getting in a workout! Visit the Outdoor Fitness Equipment at J C Charyk Hanna School to strengthen your different muscle groups. The playground next door can occupy the children while you focus on yourself!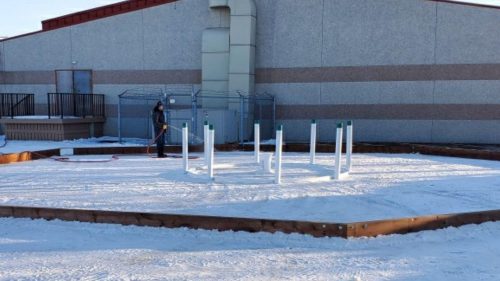 Crokicurl
Looking for something new to try this winter outdoors? Give Crokicurl a try! It combines the winter sport of curling with the board game crokinole.
These are the rules for Crokicurl and COVID-19 protocol in effect.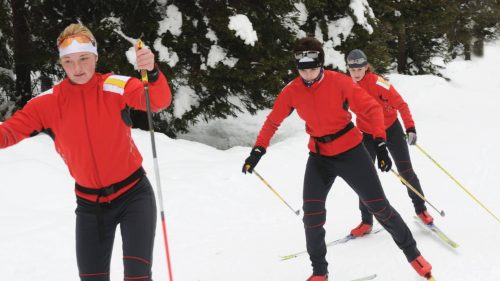 Cross Country Skiing
Cross-country skiing is gentle for the body's joints compared to running, gets you into the cold fresh air cleaning your lungs & blood to enforce your immune system defense, and relaxes your busy mind! Enjoy the trails at Antelope Hills Provincial Park. You can also enjoy a number of snowshoe trails that have been set by users.
This map identifies the area for Cross Country Skiing.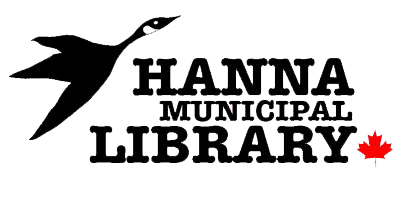 Library of Things
Borrow items such as skis and snowshoes to take advantage of more fun!  Contact the Library  to find out what they offer and to make arrangements to borrow.