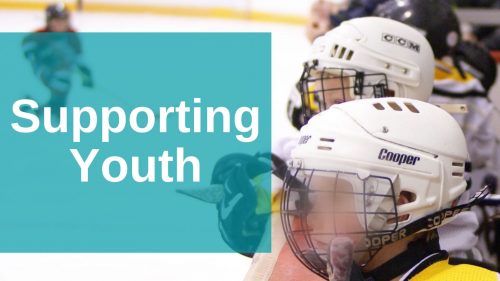 WIth the Fall Registration Fair only a few days away. On Sept. 7. 2023 at the Community Centre, clubs and organizations for youth and adults will be ready to accept registration and answer questions about all sorts of fall activities.
Fall can be a challenging financial time for many families. Books, binders, pencils, calculators, shoes, healthy lunches, and extracurricular activities add up in a hurry. We are fortunate in Hanna to have KidSport and the Community Youth Fund.
KidSport
This national not-for-profit provides financial assistance for registration fees and equipment for kids aged 18 and under. Donations to KidSport Hanna, stay in Hanna. KidSport helps with the expenses of traditional sporting activities such as hockey. Once your application is submitted, it is confidentially reviewed. In Hanna, more than 311 youth have been given the chance to play sports.
Community Youth Fund
A program, unique to Hanna, the Community Youth Fund is available due to generous donations from local individuals, groups, and businesses. Community Youth Fund provides financial assistance for programs not funded by KidSport. Local examples include Dance, Theatre, Youth Camps, Music Lessons, and more. In Hanna, 147 youth have been provided the opportunity to explore alternatives to traditional sports.
How to Apply
Submit the appropriate forms and documents, depending on the program you hope to access. The application process is confidential. Upon approval, funds are sent directly to the organization on behalf of the applicant. Details and forms can be found here:
https://hanna.ca/giving-receiving/