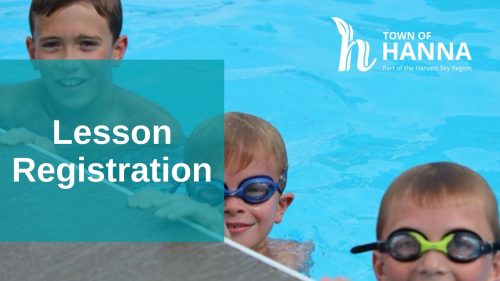 LESSON REGISTRATION IS OPEN. Please register your swimmers by completing the online registration(s) and sending payment by electronic transfer.
When Can You Register?
Right Now! Subscribers to this e-newsletter are receiving advanced notice, as promised. Lesson registration will be announced in print and on social media within a couple of days.
How to Register
Complete the appropriate registration form. You can always get the link at hanna.ca/pool or go directly to hanna.ca/register
Pay (methods accepted are reviewed below)
Confirmation emails will be sent starting in May once payment has been confirmed and the pool manager has started work.
How to Pay
Details on any of the following can be found at hanna.ca/payment-methods. If paying in person, please pay at the pool after May long weekend opening.
Cash
Cheque
Debit
E-Transfer to payments@hanna.ca (be sure to include the name of swimmer and level)
Option-Pay using Credit Card. (fees apply)
What's Changed?
Registration is more flexible
Payment methods have expanded
New and expanded lesson offerings