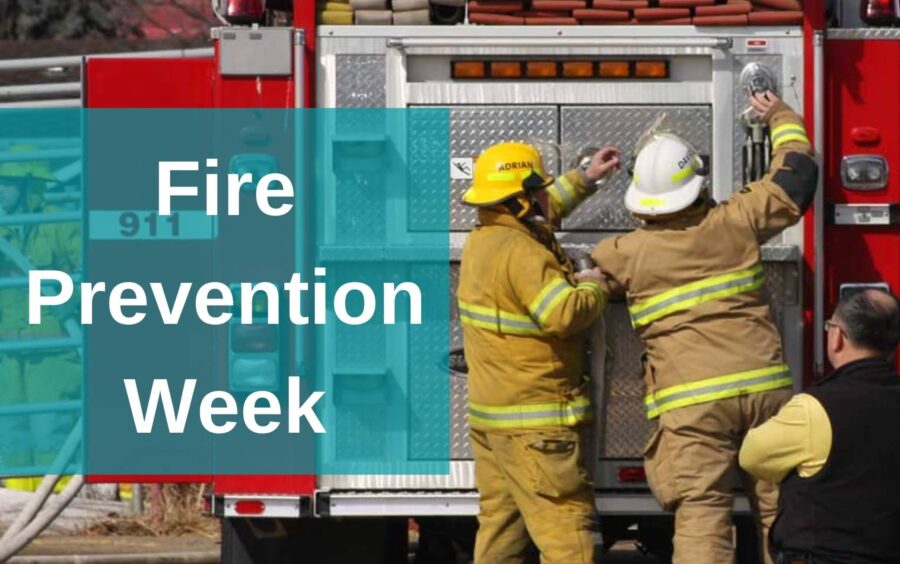 Much like last year, the Hanna Fire Department is on pace to have one of our busiest years, having already responded to 103 incidents in the first 9 months of the year. During the past year, regional training has continued to be a priority. This spring we completed a Firefighter Level 1 course and will be holding our first-ever Firefighter Level 2 course next spring.
The theme for fire prevention week this year is "Cooking Safety Starts with You! Pay Attention to Fire Prevention". Cooking fires are a major cause of residential fires in Alberta and are a leading cause of fire injuries and deaths in the province. The theme this year should remind everyone of the dangers involved in home cooking and that cooking fires, injuries and deaths are preventable. Stay in the kitchen when you are frying or grilling food. If you must leave, then turn off the stove and make sure you keep your cooking areas clear of combustible materials. Every family should take the time to create a fire escape plan and practice it a couple of times during Fire Prevention Week. A good fire escape plan should have 2 ways out in case the first exit path is blocked by fire and ensure that you have a predetermined meeting place outside so you can account for everyone. Everyone should test their smoke alarms and replace the batteries at least once a year. Statistics have shown that a working Smoke Alarm cuts your chances of dying in a fire in half. Smoke alarms should also be replaced every ten years.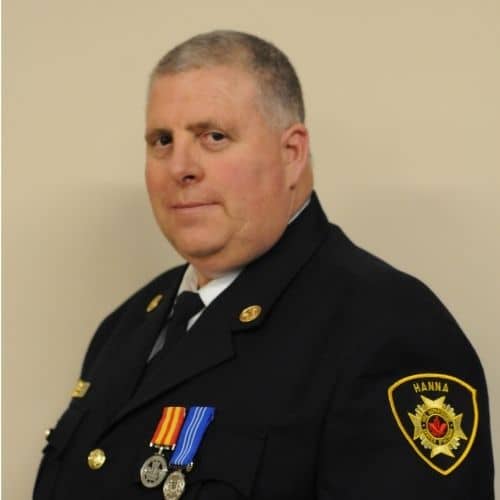 "I ask all the citizens of Hanna and the surrounding area to take the time to inspect your homes carefully for fire and injury hazards. Also please remember that in the Hanna area, you need only to call 911 to contact the RCMP, EMS, or the Fire Department."
Thanks to all the members of the Hanna Fire Department who respond to incidents at any time day or night.  A very special thank you to the member`s families who are always so supportive. Thanks to the member`s employers who allow the firefighters to leave work with no notice. Without their support, Hanna would not have a volunteer fire department. I would also like to thank the Town of Hanna administration for the support the department receives in the day-to-day operations, the Hanna Town Council, Special Areas Board, and Administration for their continued support.
David Mohl, Fire Chief
Hanna Fire Department