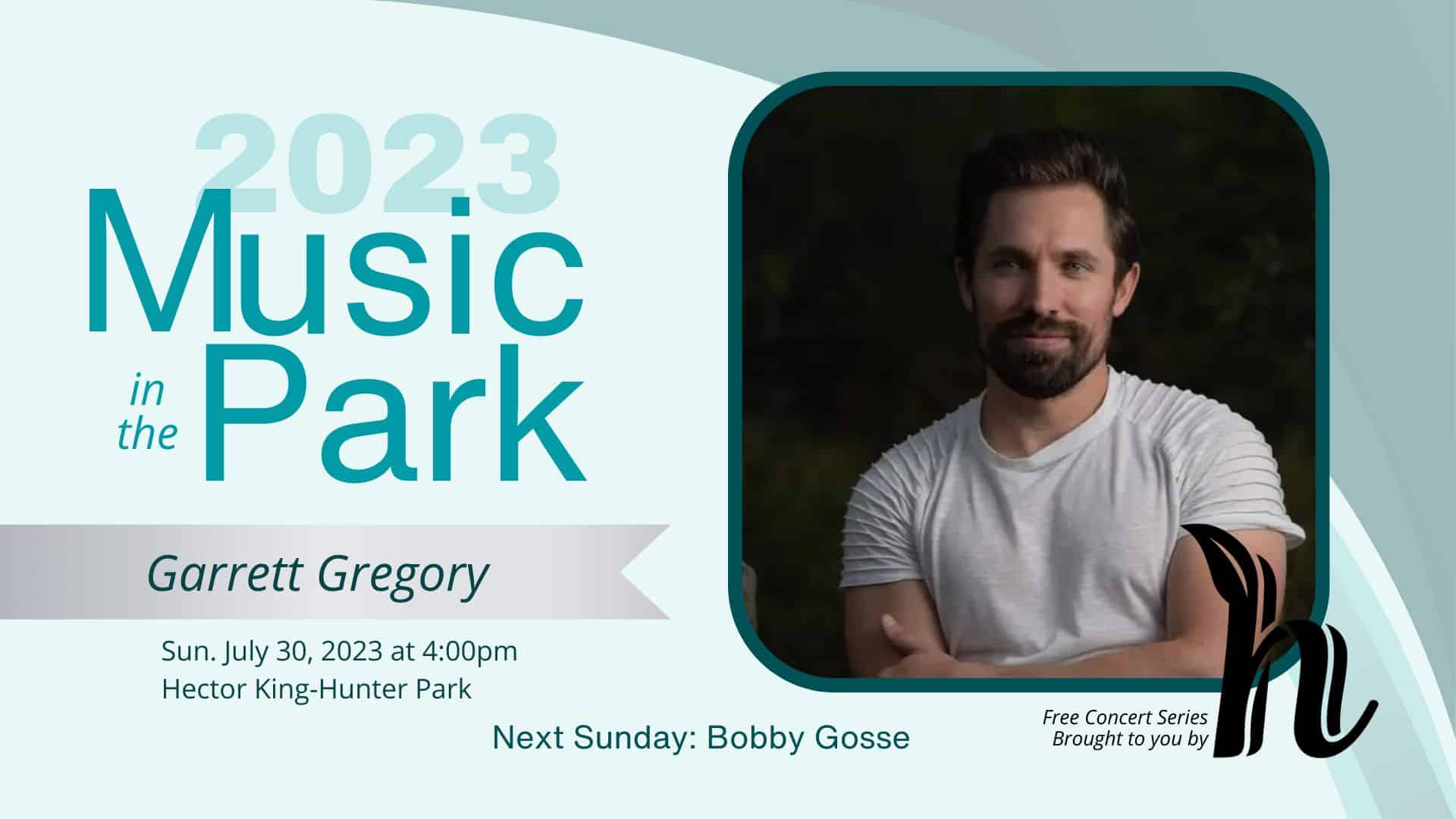 Rain or shine, Garrett Gregory is performing Sunday July 30 at 4:00 pm, in Hector King-Hunter Park. A breakout country artist with genuine charm, Garrett Gregory will take you to a whole new level of entertained.
When he's not on stage singing his heart out, you can find him volunteering at the SPCA or singing to his own two cats at home. Don't be fooled though, this vocal-shredding cat dad puts his own spin on what he likes about country music and then rubs it in dirt.
Dallas Smith, Chris Daughtry and Patrick Droney are among the few artists that inspire him to do what he loves, how he loves it. His unique brand of entertainment fuses a tight, high-energy sound with a wildly driving show that will leave you wanting more.
Hailed as ' Hanna's Second best country band' by Nickelback, Gregory recently held an official release for his debut self-titled album right here in Hanna on May 27th, 2023.   For updates, you can follow the band on all platforms!
Relax and enjoy the talent. Bring a lawn chair or a blanket. The performance is planned to be outdoors at the park but if the weather is poor, maybe be moved inside.  Each performance is free of charge and there will be an opportunity to tip the performers.  Mark your calendars for Aug 6 when Bobby Gosse joins us!
The 2023 Music in the Park series is brought to you by the Town of Hanna.
The Organizational Meeting of Council is held on Tues Oct 10 at 7:00 pm for Council members to be appointed to the various boards and committees where the Town of Hanna is represented.