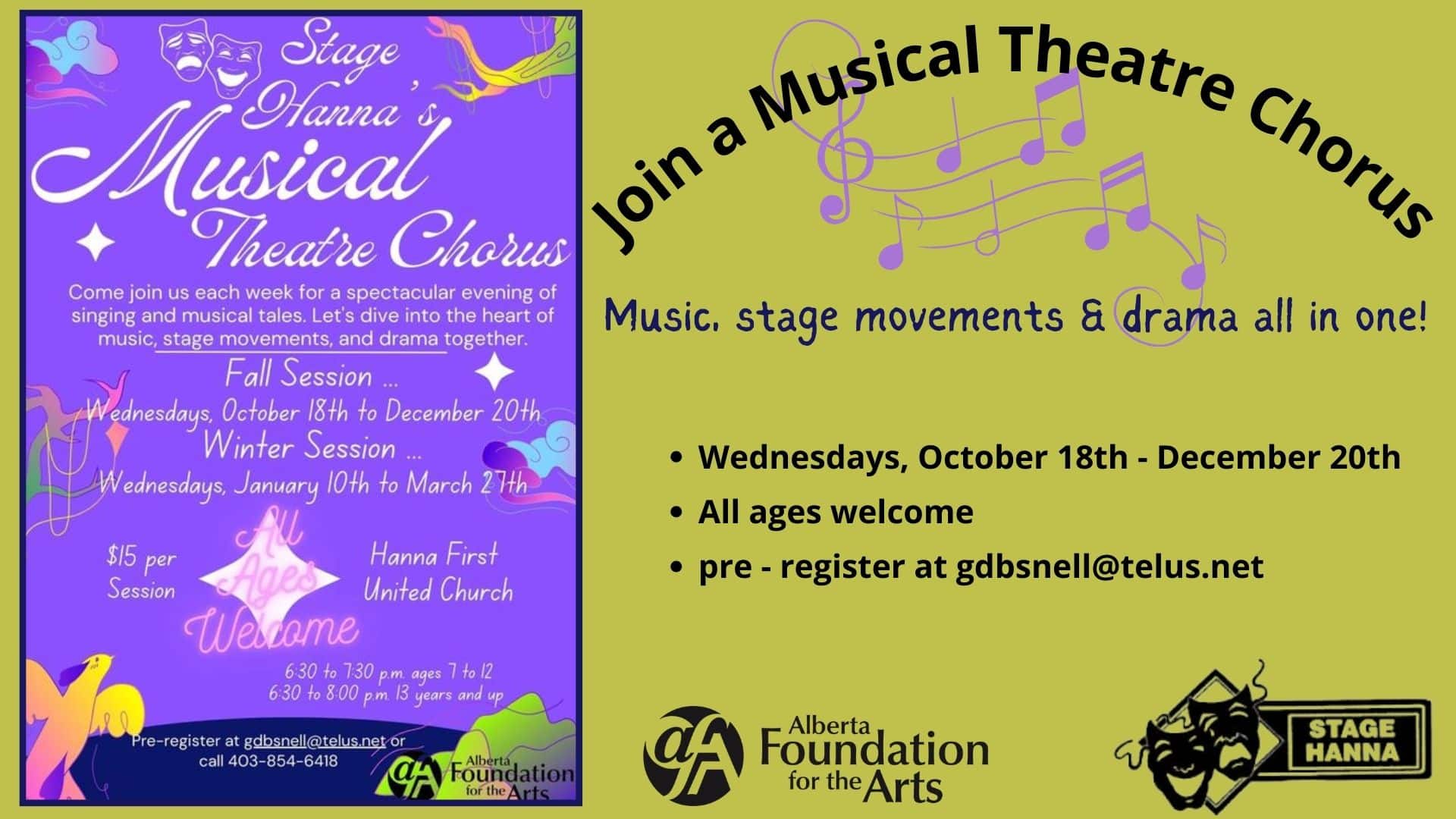 Stage Hanna Musical Theatre Chorus- Fall Session
Come join us each week for a spectacular evening of singing and musical tales.  Let's dive into the heart of music, stage movements, and drama together.
All ages Welcome
For more info or to register please contact Gwen Snell at:
gbdsnell@telus.net
403-854-6418
Take a peek and discover all the fun public events happening at our local arena in one swift glance! Plan a quick public skate or come out and cheer on our local hockey heroes.