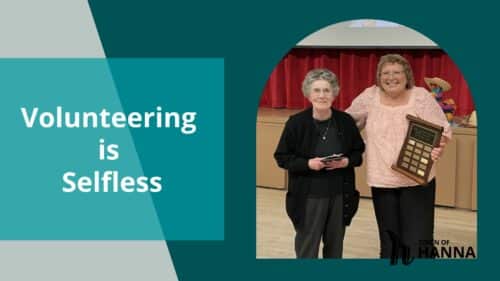 The accomplishments of dedicated Hanna and area volunteers were celebrated on Tues. Apr. 18 at the annual Volunteer Appreciation Evening. This annual event is hosted by the Town of Hanna and Lynks and supported by Volunteer Alberta and the Government of Alberta.
The night featured presentations from ten local groups showcasing the work they do and explaining to join them in their volunteer efforts. The presenting organizations were:
Royal Canadian Legion Branch 25 Hanna,
Kinette Club of Hanna,
Hanna Elks Lodge No. 45,
Hanna and District Historical Society,
Hanna Food Bank,
Hanna Agricultural Society,
Centre Street Thrift Store,
Hanna and District Youth Club,
Hanna Hospital Ladies Auxiliary, and
Harvest Sky Animal Rescue.
The evening concluded with the presentation of the 1st annual Gordon and Bernice Pincombe Memorial Community Volunteerism Award.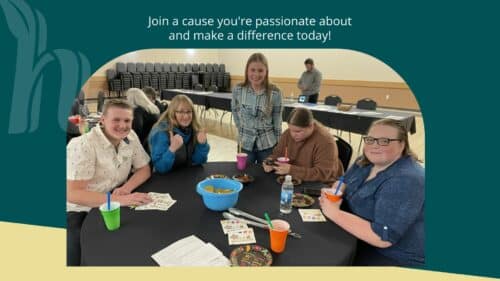 This is a new award initiated by the Wright family, formerly of Hanna, to remember the late Gordon and Bernice Pincombe and recognize them for their legacy of volunteerism in the community. Nominations were accepted for residents of Hanna and area who display exemplary generosity toward others and dedication to serving the community. Gordon and Bernice Pincombe's daughter Betty Ann Moench attended and presented the award for 2023 to Carrol Orr to recognize her years of volunteering with several organizations in Hanna. 
If you are thinking about becoming involved and want to know more about Hanna's not-for-profit sector or volunteer opportunities, reach out directly to any of the volunteer organizations. They can be found at this link: https://hanna.ca/directories