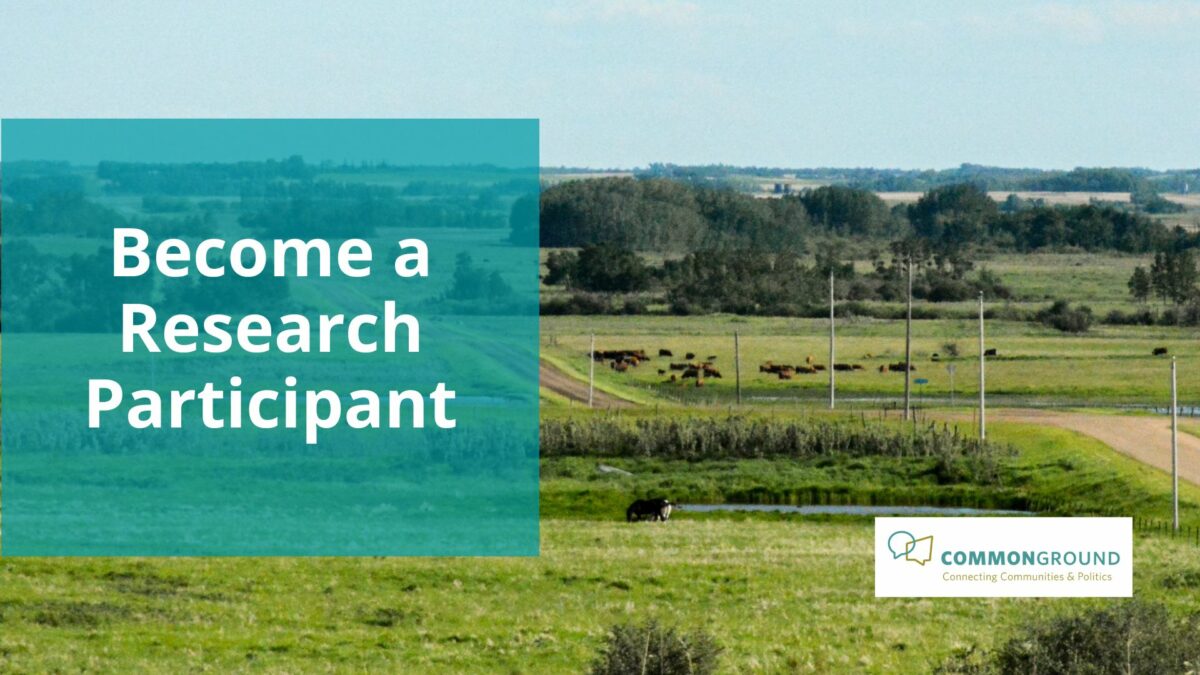 What is life like for the typical Albertan?
Common Ground is a research initiative based out of the University of Alberta that studies what life is like for the typical Albertan. The team will be in Hanna on July 28, 2023 to hold focus groups and they are looking for participants.
There are nine different focus group locations in the province and Hanna is one of them! If you have an interest in politics, this may be for you. This research brings Albertans together studying the extent to which Albertans agree on a common set of political principles and values.
You must be 18 or older and living in Alberta to participate and if selected, you will be compensated $75 for 90 minutes of your time. The project is funded by the Social Sciences and Humanities Research Council of Canada.
You can register at the following links:
Common Ground Website: https://www.commongroundpolitics.ca/
Common Ground on Facebook: https://facebook.com/cgroundpolitics