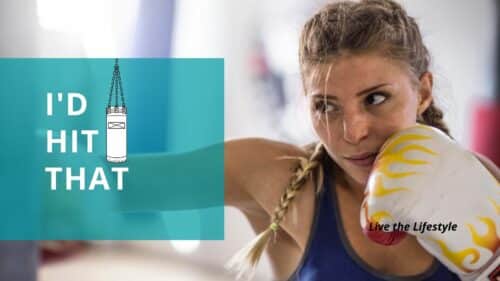 You get to hear about it here first! As a subscriber to the Town electronic newsletter, you get advanced notice of this new program so you can be among the first to register.
Jill introduced us to Kickboxing a year ago. A new 9-week session is starting soon.
3 Class Times Available
Tuesdays from 4:15 pm to 5:15 pm starting Apr 4, 2023.
Tuesdays from 5:30 pm to 6:30 pm starting Apr 4, 2023.
Thursdays from 5:30 pm to 6:30 pm starting Apr 6, 2023.
Each 9-week session is $112.50 and is held at Centennial Place.
Register at the Town Office.
These classes are appropriate for beginners and Jill will work at our pace! Let's join Jill Olesen, a certified instructor through Fitness Kickboxing Canada as she shares her love of the sport.
"Don't let the name fool you, everyone should give this a try! This class is appropriate for beginners, we will work at your own pace. Kickboxing is every bit as much a mental exercise as a physical one.

I look forward to sharing my love of this sport, and fitness in general with you!"

Jill Olesen
Certified Kickboxing Instructor
Who and How?
Anyone 16 yrs and older. Participants need to complete the Physical Activity Readiness Questionnaire that will be provided upon registration.
Register at the Town Office. The fee, payable in advance.
What is Needed?
Limited sets of equipment are available for both purchase and rent when you register for the class. You may already have some equipment. You will need kickboxing equipment including gloves, blockers, and hand wraps. You will also need your yoga mat, water, and comfortable clothes.