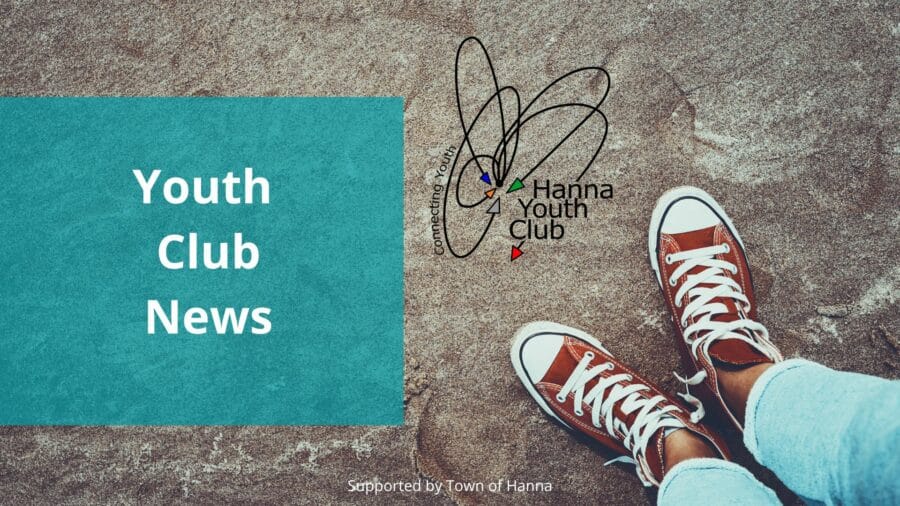 Hanna Youth Club has geared up once again to provide some family activities for all ages in October and November. Halloween is quickly approaching and therefore they have decided to show Hotel Transylvania: Transformania at Movie Night scheduled for Fri. Oct 20 at the Community Centre.
This is a night for all ages! Doors open at 6:45 pm and the movie will begin at 7:00 pm. Admission is $4 per person or $15 for a family of 4. Concession will be available.
The annual Pumpkin Parade is back on Wed, Nov 1. If you have any leftover pumpkins from Halloween that you would like to donate to the Youth Club, please drop them off between 4:00 pm and 6:00 pm at Hector King-Hunter Park behind the Community Centre. Viewing will open at 6:00 pm. Be sure to come out, take a stroll through the park, and view all of the perfect pumpkins!
Lastly, the Hanna Youth Club will be having its Youth Rec Night on Fri, Nov 24 at Centennial Place Field House! This is an event for youth in grades 4-12 to socialize and have fun! Youth Rec Night is free to attend. Come out from 7:00 pm to 9:00 pm to enjoy the open gym time with lots of games and activities!
You can find more information about all of the Hanna Youth Club events on our Facebook page or at hanna.ca/events.