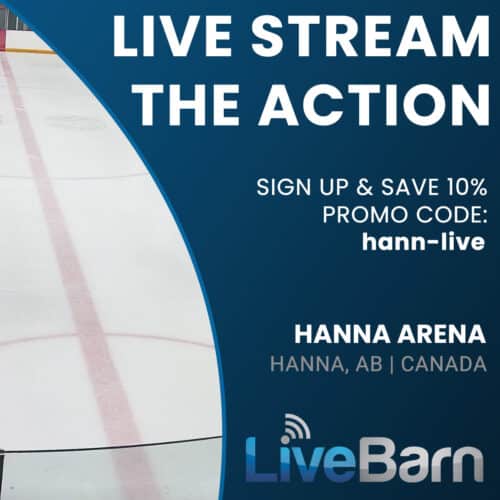 Hanna's Arena is a LiveBarn Venue!
If you can't make it to the rink, you can still stay connected by watching events Live and On-Demand.
Forward this email to friends and family and let them know that they can catch all the action, even from home!
10% Discount – Promo Code: hann-live
LiveBarn is a subscription service that allows you to watch events Live or On Demand for 30 days. Your subscription allows you to watch streams from any LiveBarn-installed venue across the US and Canada.
Save and share 30-second highlights.
Download entire games/practices
Tag highlights while watching live, in-venue
Existing subscribers can update their profile to use Hanna's promo code. LiveBarn provides a small % of the income back to the host venue so using hann-live will not only save you 10%, it will direct some of your subscription dollars back to Hanna.
We recognize that it's almost the end of the season so be watching in the fall when we promote this information again!l
Additional information can be found at livebarn.com. Download the LiveBarn iOS App or the LiveBarn Android App for easiest mobile viewing – or the LiveBarn tvOS on AppleTV for home theatre viewing.